A Dose of Photography: Taking Photographs of People
Vendors in the market, kids playing in the street, women working in the fields while their men help with their push carts – all these are, more often than not, picturesque scenes of our daily lives.
But in as much as we want to capture beautiful smiles and candid behavior with our cameras, we just can't at times. There are a number of things that we need to consider.
Taking pictures of locals and asking for permission
The usual question is whether we should ask permission before taking people's portraits. This is a common dilemma among photographers that hasn't received a serious response just yet.
In cities or places where people are used to photographers visiting the area or simply don't care, you most likely won't have a problem.
When traveling in rural areas, however, you will often find that photographing people, especially women, is frowned upon and there are traditions that need to be followed. It may, therefore, be wise to ask permission to avoid insulting somebody.
It may seem a trivial matter but don't forget to thank the person afterward for having been allowed to take a picture. Showing that you didn't take this for granted will often gain you a lot of respect.
Takeaway
Asking permission always pays off. During a trip in Olango Island in Cebu, we came across with several kids playing in an abandoned boat while their parents were doing laundry.
We ask them if we could take photos of their kids, a bit hesitant but they gave us their permission.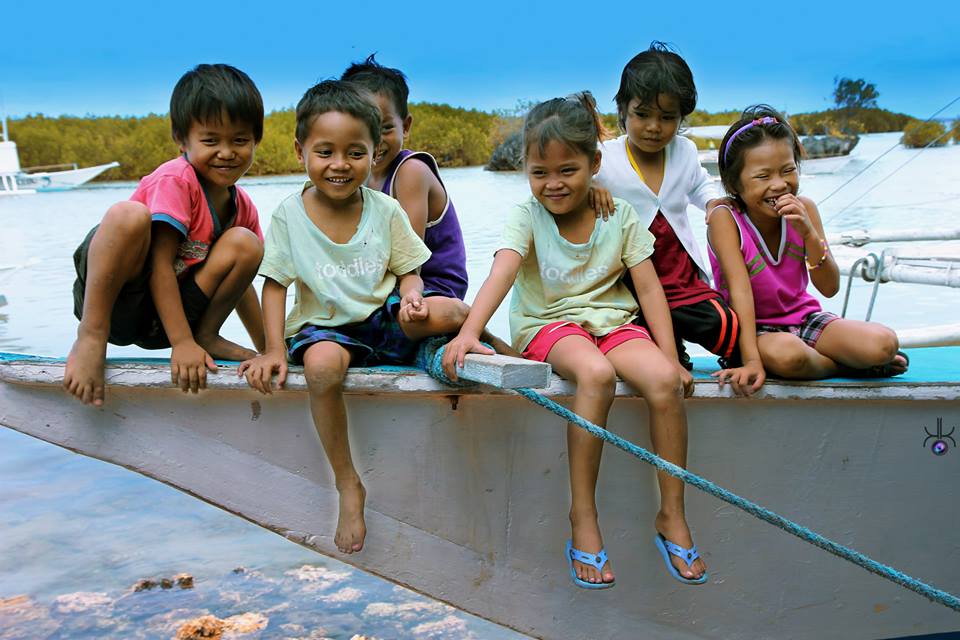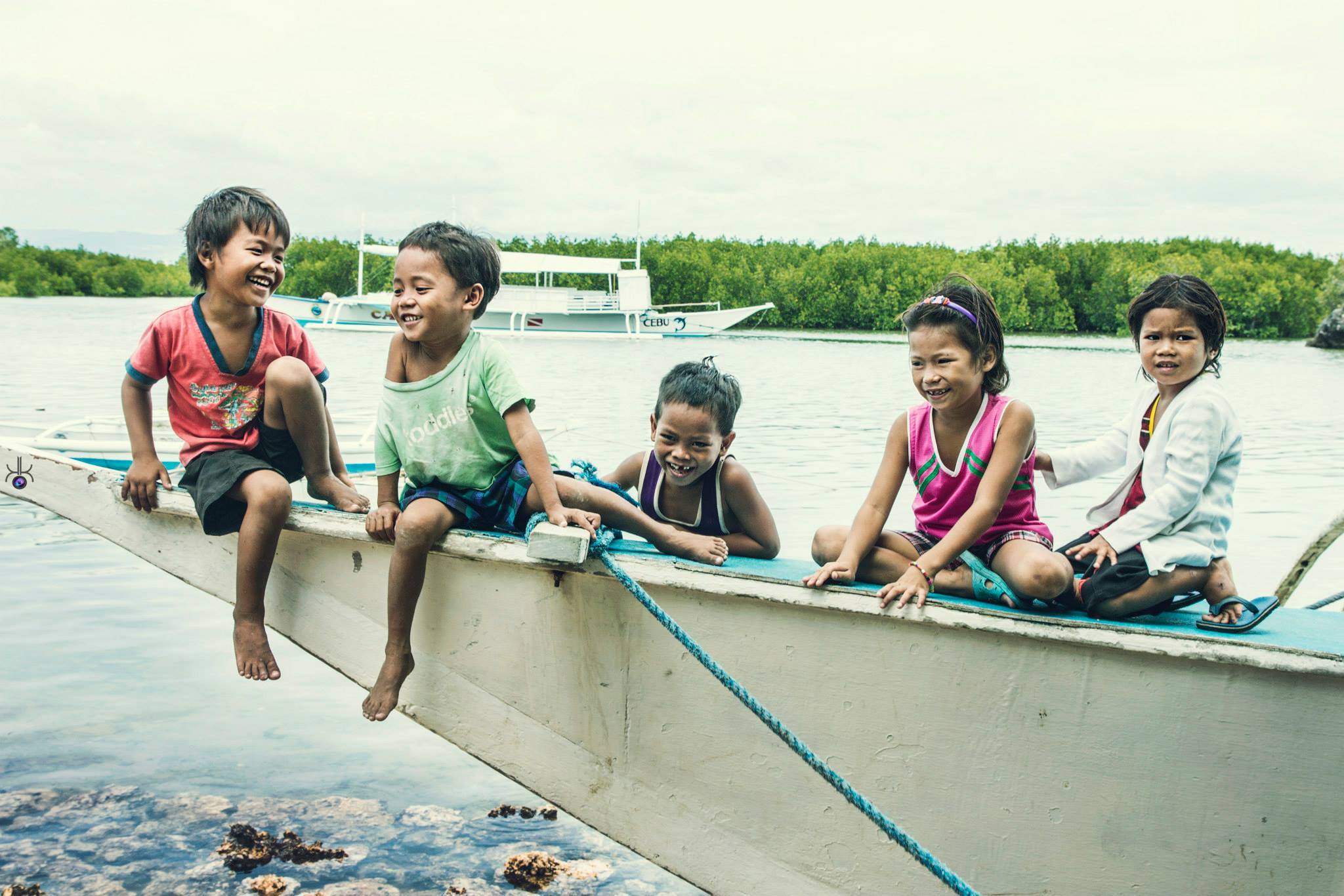 Why does a person not want to be photographed?
Based on my experience, there are several reasons why there are people that do not want to be photographed.
There are still people especially the indigenous tribes still believe that a photo will take their soul or spirit away.
People are tired of having to pose for a photograph, especially on the streets and on the markets.
There are cultural rules that must be followed strictly. Most of these rules are usually on women members.
They think it's awkward to pose in front of the camera.
They just don't like to be photographed. Period.
Whatever their reasons are, always respect them and never attempt to capture photos of them secretly. The risk of being caught is high so don't take chances, consequences are usually severe.
Respecting their wishes not only helps your relationship with that particular person or culture, but your respect will also guarantee future visitors being welcomed.
Takeaway
Just like anybody else, I sometimes tend to be a**hole sometimes and take chances on taking photos in spite of being rejected of approval. With a great deal of stupidity comes disappointing photograph.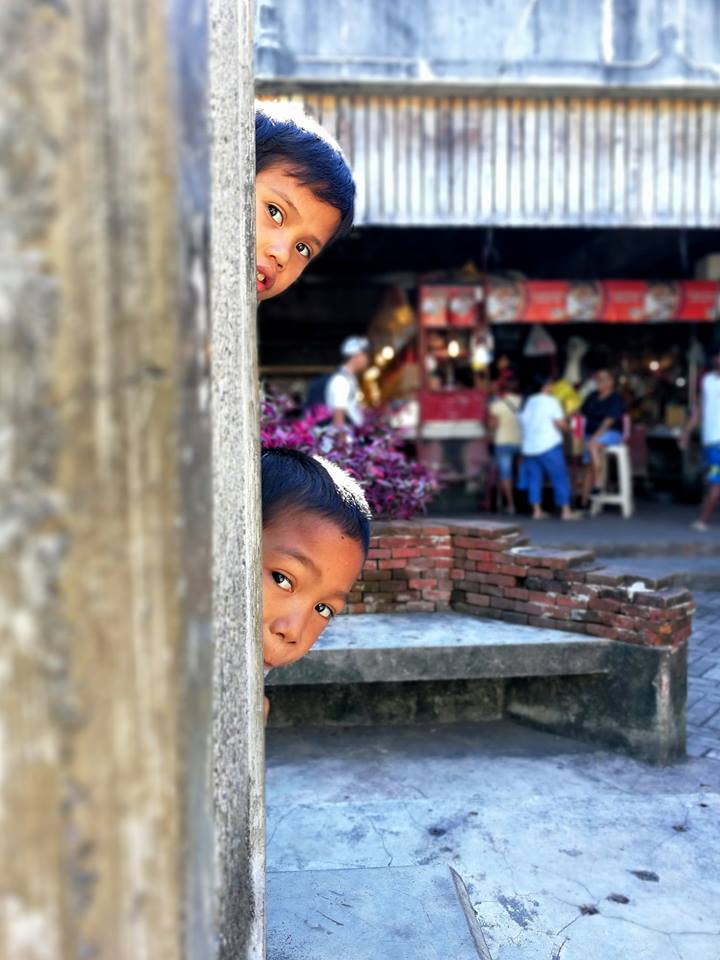 Do you pay for taking a picture?
Whether or not to pay for photographing people is another never-ending kind of discussion.
Some people are tired of posing and figure it has become work. That laundry woman probably has had to pose dozens if not hundreds of times, depending on how popular her village is on the tourist trail. I know from personal experience that the first time somebody wants to photograph you is fun but the latter is tiring instead of the usual fun.
Some tourists pay because they are loaded and don't mind paying. Is this responsible for tourism? Of course, it's great for you personally to have gotten your picture, but what situation do you create for future visitors? Not to mention how throwing money around is likely to disrupt the whole social and financial structure of a traditionally-organized community.
Takeaway
As much as possible, we want everything free. During a trip to the northern part of Cebu, we chanced to passed by the town of Catmon and stopped by the row of rice cake vendors. There was one seller who was very jolly but when we ask her if we can take pictures of her, she instantly rejected our request.
Good thing one of my colleagues managed to convince her.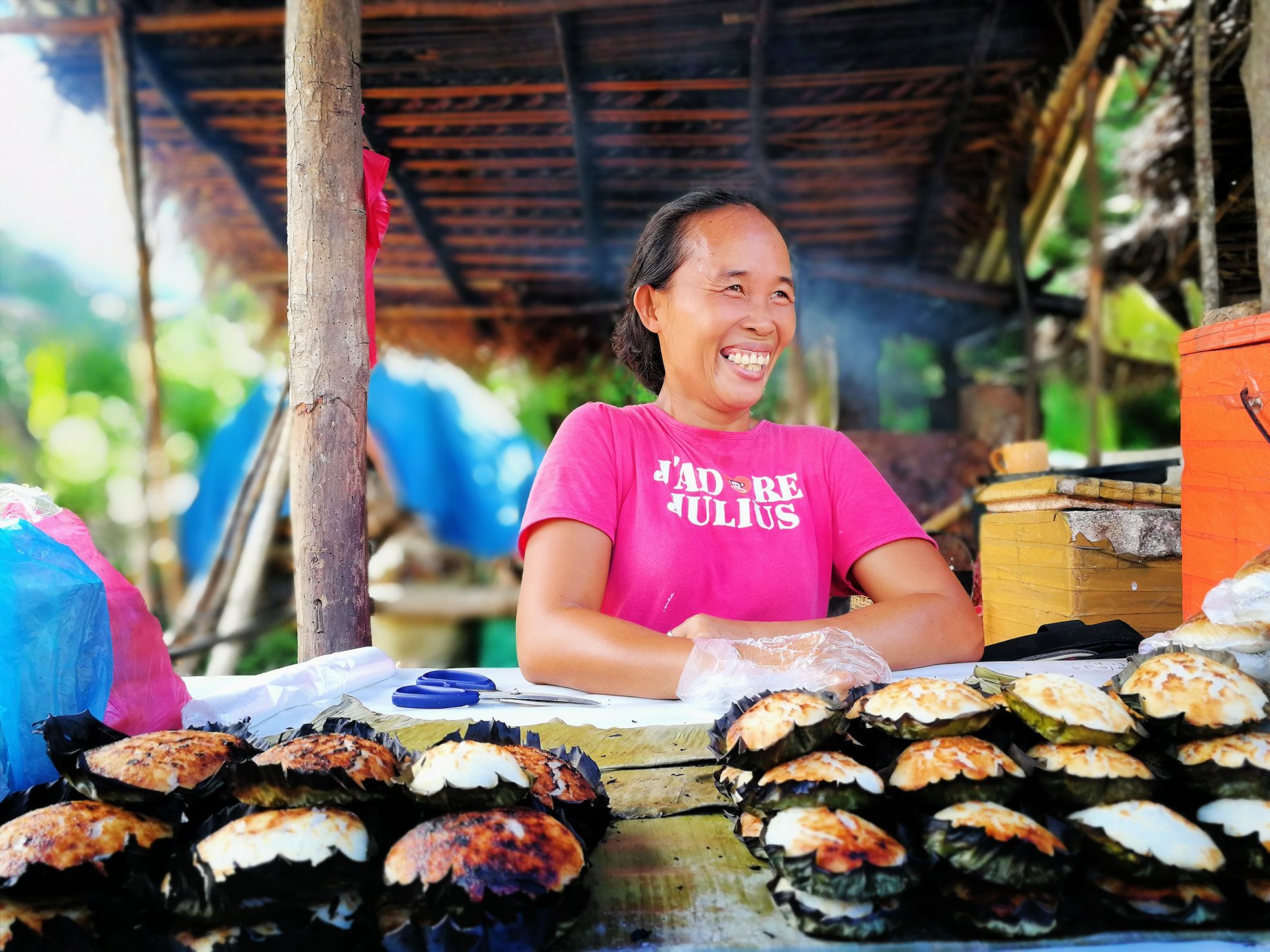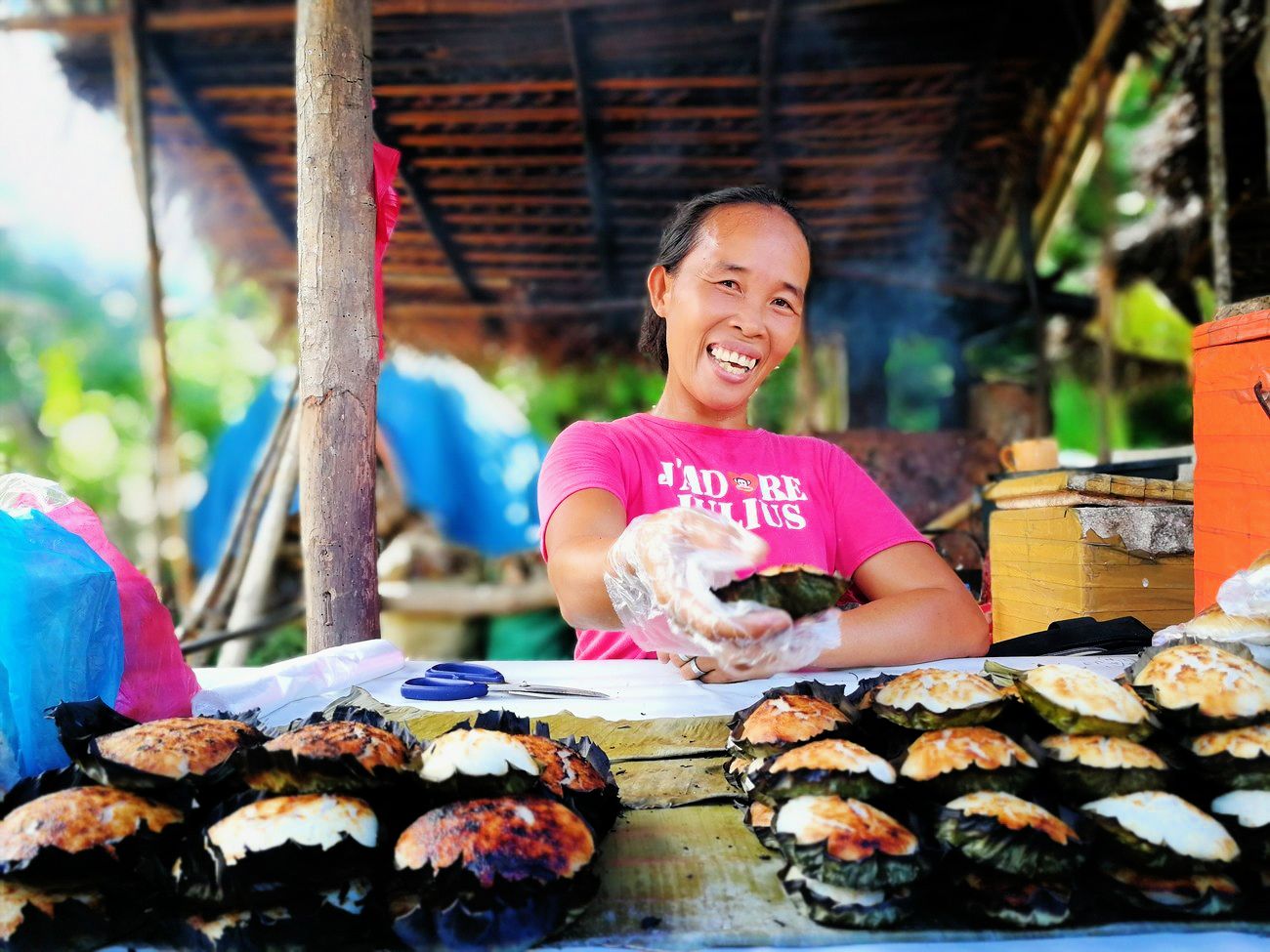 How to make the best of the picture-taking moment
Some people are simply nervous about having their picture taken. Sometimes, when they hesitate and when you feel they'd like to say 'yes' but are afraid or nervous, you could opt to quickly shoot a picture. Don't bother trying to make the perfect picture, just take it and walk up to them to show it on the digital window.
Laughter is the most common reaction in my experience, at least with women and children. They generally don't mind or even start insisting, to have more pictures taken – at times to the extent that you start worrying about your battery.
Last December, I and a couple of my friends did outreach in the highlands of Cebu. What we had was a feeding session with the kids in the area. At first, we were turned down by the kids because most of them are a shy but good thing we were able to capture their hearts and we managed to win their smiles.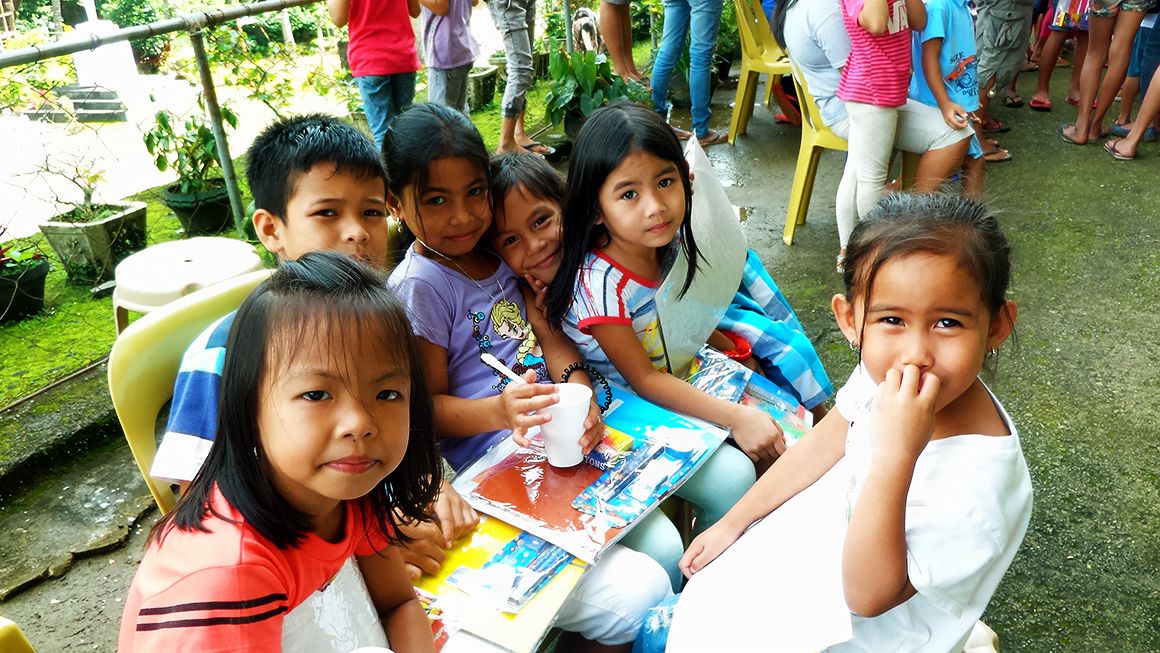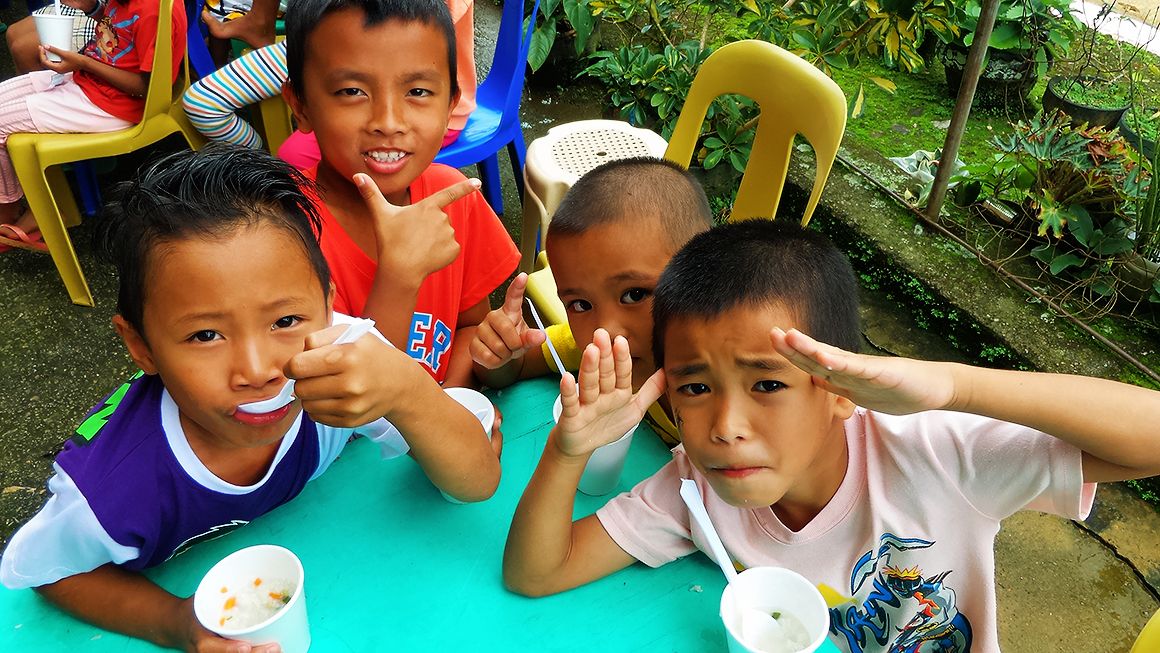 Takeaway
Don't show your camera when introducing yourself. Give people time to get used to you, for confidence to grow. This especially works in rural areas where photography is frowned upon or not common practice. Make friends and return later, or another day, with your camera and ask if you can take a picture.
Create a win-win situation when taking photographs of people
What can you do so not only you but also they have a long-lasting, tangible memory?
Bring a Polaroid camera and give them copies of the photos you took. Just remember to bring as much print paper.
If it's a planned trip and if not an extra baggage, you can bring portable printers. Modern cameras can be directly connected to these printers which give better quality pictures to hand out than a Polaroid.
If you are willing to do the extra mile, you can tell the people you photographed that you will send the pictures once you get home. Just make sure to send them though.
These are just basics to maximize your travel and photography experience. Though they may seem hard to remember if they are done right, it will be a travel and an adventure of a lifetime.
Until then!