Off The Beaten Path: 5 Reasons to Visit and Experience Butuan City
The city of Butuan is located in the northeastern part of Agusan Valley. A highly urbanized city, it is close to the major cities and business hubs in Mindanao, like Davao and Cagayan de Oro. Butuan had established its trade relationship with other countries even before the Philippines became a country, that's how rich Butuan is in so far as culture, history and the arts are concerned.
It is undeniable that Butuan is considered to be a tourist gem in Mindanao, but what makes it stand out? Let's try to rediscover the Home of the Balangays in a different light.
1. It's a paradise for history buffs
Considered to be among the oldest cities in Mindanao, Butuan, a city that has seen over 1,695 years of recorded history, is known for its colorful history and culture.
If you try to go back to when it all started, you'd find out that Butuan already existed even before the Philippines did. Being the history buffs that you are, here are the places to visit when in Butuan:
National Museum of the Philippines – Butuan City
The road to discovering Butuan usually starts here. The National Museum here holds the most number of historical and cultural keepsakes that substantiate the city's prehistoric existence and rich cultural heritage.
The museum consists of two halls, the Archaeological and Ethnological, both containing relics and artifacts that allow you to get a glimpse of the city's vivid past.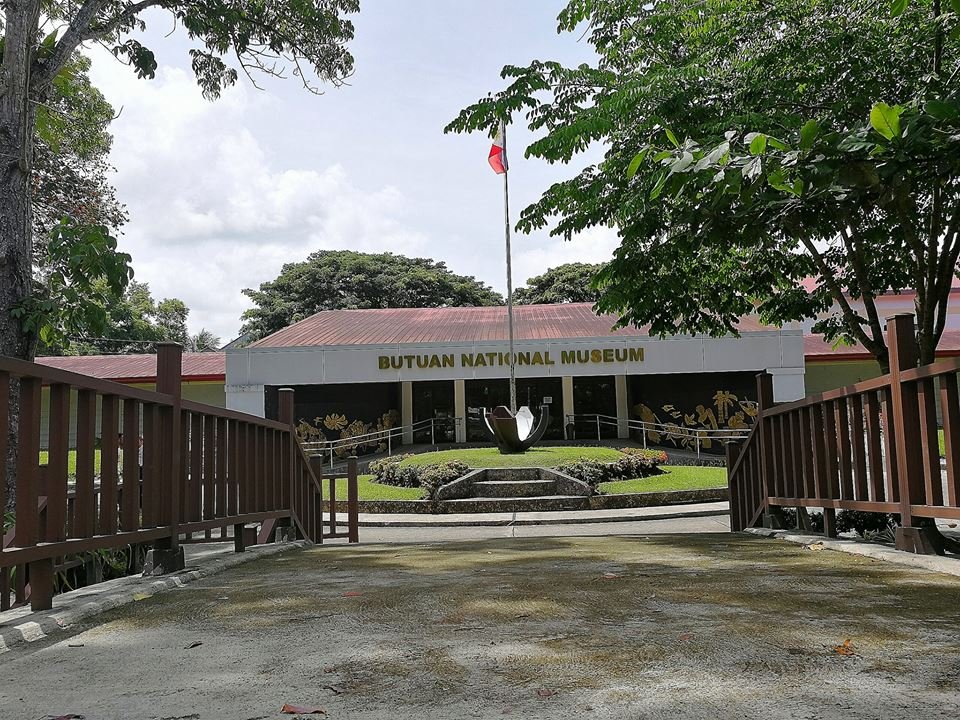 National Museum of the Philippines – Balangay Shrine
The Balangay Shrine located in Libertad is where you can find remnants of the first excavated Balangay boats or Butuan boats.
These boats were used in fishing, trading, and traveling since 320 AD and making it the oldest watercraft you can see in the Philippines. Aside from boats, you can also see coffins and a human skull, which was there since the 14th to 15th century.
Bood Promontory and Ecopark
This eco-park offers a beautiful view of the Butuan bay as well as El Rio de Butuan or commonly known as Masao river. It is believed to be the place where Ferdinand Magellan and his men planted a cross after celebrating the first mass way back March 31, 1521, at Mazaua, the place where Magellan had his anchorage in the Philippines.
Bequibel Shell Midden
The Bequibel Shell Midden is a relic of an abandoned riverbed. Carbon dating shows, the shells locally known as tuway, found in the area are over 7000 years old, older than the Pyramids of Giza. Animal bones, stone tools and human skeletons are also found in the area.
The Bequibel Shell Midden is evidence that ancient Butuanons mainly used the riverbanks for their day to day activities.
Banza Church Ruins
Early Butuanon settlements was found along the riverbanks of Banza. During the 18th century, the church built by Augustinian Recollects were heavily raided by the moros and what's left was the church belfry.
Today, what was left of the church was encapsulated by a big banyan tree.
National Shrine of the Philippine Flag in Mindanao
On January 17, 1899, the City of Butuan was the very first place in Mindanao where the Philippine flag was hoisted. It was attended by Gov. Wenceslao Gonzales, Fr. Francisco Nebot and the people of Butuan.
A 100-foot flag pole was built to commemorate its centennial celebration.
Ramon Magsaysay Bridge

An arched-type steel bridge built during the early 60s, the Magsaysay Bridge is the first steel bridge that spans the mighty Agusan River.
The bridge is named after Ramon Magsaysay, the 7th president of the republic. It was inaugurated by President Carlos P. Garcia on May 19, 1953.
Diosdado Macapagal Bridge
Inaugurated and opened to the public on April 30, 2007, the Diosdado Macapagal Bridge is a 908 m (2,979 ft) cable-stayed bridge that crosses the mighty Agusan River. It is considered the longest bridge in the island of Mindanao.
It is the second-longest cable-stayed bridge in the Philippines next to Marcelo Fernan Bridge in Cebu.
Balangay Boat Building Site
Located in Bading, this is where the reproduction of Balangay takes place using ancient boat building technology.  This is also the home of the balangay named Masawa Hong Butuan.
St. Joseph  Cathedral
On March 20, 1967 when Pope Paul VI created a new diocese, the church has attained the level of cathedral by virtue of a Papal Bull. The St. Joseph Cathedral is considered the center of the catholic diocese in Butuan.
2. It's a Foodie's Haven
As a traveler, food is one of the main things you will look for in every place you visit. As they say, the experience will never be complete if you don't get to try and savor the food the locals serve and eat.
While Palagsing is a must-try when you're in the city, there are a lot of places  where you can have a unique dining experience, something that is of Butuan.
Manay Maling's Restaurant
For foodies like us, we aim to find the best place that could provide us with the satisfaction our appetites need. There's only one place that stands out, it's Manay Maling's at Almont Inland Resort.
It serves a wide range of local and international cuisine while offering a serene ambiance and a refreshing view of the resort's elegant swimming pools and lush greenery.
Insider Tip: Their themed buffet lunch and dinner is something not to miss but if you want more, try visiting on a Friday and enjoy a live performing band.
Lime & Zest Kitchen
If you want to indulge yourself in a symphony of delectable treats, it should be from the Lime & Zest Kitchen. I would say it is a melting pot of different international cuisines that will surely make you want for more.
Insider Tip: Though most of their offerings are worth the try, their Sisig is something that you should not miss. Their pastillas and their line of drinks are something to consider as well. Trust me, its worth the penny.
Joaquin's Gemelli Pizza Bar
Joaquin's Gemelli Pizza Bar at Almont Inland Resort serves classic brick-oven-baked pizzas and quintessential pastas with ingredients sourced locally, and some even from their very own organic garden.
They do not just offer a sumptuous array of Italian cuisine goodness, but also photogenic backdrops and an invigorating vibe where you can be fully satisfied and relaxed all at the same time.
Insider Tip: Their pizzas are really good so as  their paninis. If you want a good afternoon snacks, this is the perfect place.
Food Coma BXU
I call this place, a hidden gem in Butuan not because of its location but because of its offering.
Food Coma BXU is not your typical grill house. They offer smoked BBQ like no other, trust me it will blow your mind.
Insider Tip: Book your visit ahead because they are only open on Saturdays and only limited seats are given. You can book them through their Facebook page or call them at 09088932746 and look for Rexane.
Tuna Republik
Located along J. C. Aquino Avenue, Tuna Republik is among the best and ideal place to enjoy fresh off the grill Tuna dishes. If you're on a seafood diet, this is the ultimate place.
Insider Tip: Aside from their grilled tunas, their bagaybay dish is a must-try.
Gold 'n Pearl Bakery Cafe
Gold 'n Pearl Bakery Cafe is among the city's go-to coffee shops. It offers a wide array of pastry products and budget-friendly meals in a very cozy and relaxing atmosphere.
If you're looking for  chic place with a hint of Butuanon ambiance, this is the place to  be.
Insider Tip: Their dishes are honest to goodness but you should try their fresh milk. Trust me, it's damn good.
If you think we have missed other food spots worthy of a visit, please don't hesitate to comment below. We will surely visit them on our next Butuan visit.
3. It's Culturally Interesting
Butuan is not only historically rich but it also has a very strong religious and cultural beliefs. The city has 4 major festivals celebrated throughout the year.
The first one is the Abayan Festival, it is a cultural celebration every last Sunday of July in honor of the patroness of the Agusan River, St. Anne.
The second one is the Balanghai Festival,  this is celebrated every May 19th during the city's annual fiesta. It is also in honor of the city's patron saint, St. Joseph.
Adlaw hong Butuan or Butuan City Charter Day is the third one. This is celebrated every 2nd of August.
The last and grandest one is the Kahimunan Festival. It is known to be the biggest in the Caraga region. It is a thanksgiving celebration to its patron, the Santo Niño. The Kahimunan Festival aims to promote neighboring local tribes' vibrant culture and rich traditions.
4. It's Photogenic
For a photography-enthused traveler, Butuan has a lot of photogenic spots to offer. Every corner of the city has something worthy of a snap. My last visit in October was something to remember, I managed to visit the places that I have missed from the previous one. From sunup to sundown, everything is just exciting and worth reminiscing.
Let me indulge you in some of my shots.
5. Why not?
If you lust for more than just adventure, you don't need a hundred reason to visit, explore and enjoy what Butuan has to offer. Trust me, your visit is worth every penny.
Until then!