Travel Guide to Camotes Island
They say that travelling is a healthy addiction. Do you agree? I do. Travelling is one thing that I would never get tired of doing as long as time (and money) permits.
Almost 2 months ago, my husband had asked me and the kiddos out for a pre-Valentine getaway in Camotes Island. I knew it was going to be fun and a good time for us to bond. We have visited the island several times before, but it would be the first for all of us together. It felt like the very first time all over again. (Insert: Madonna's "Like a Virgin")
Besides, it was just about time that we celebrated life by going on this trip as a family. Being in a place where I now have two beautiful daughters and a very supportive husband seems surreal, and has left me in awe of God's grace. And this never fails to amaze me. It's as if I am seeing the world in a more positive light now bringing with me a more grateful heart. But, I digress.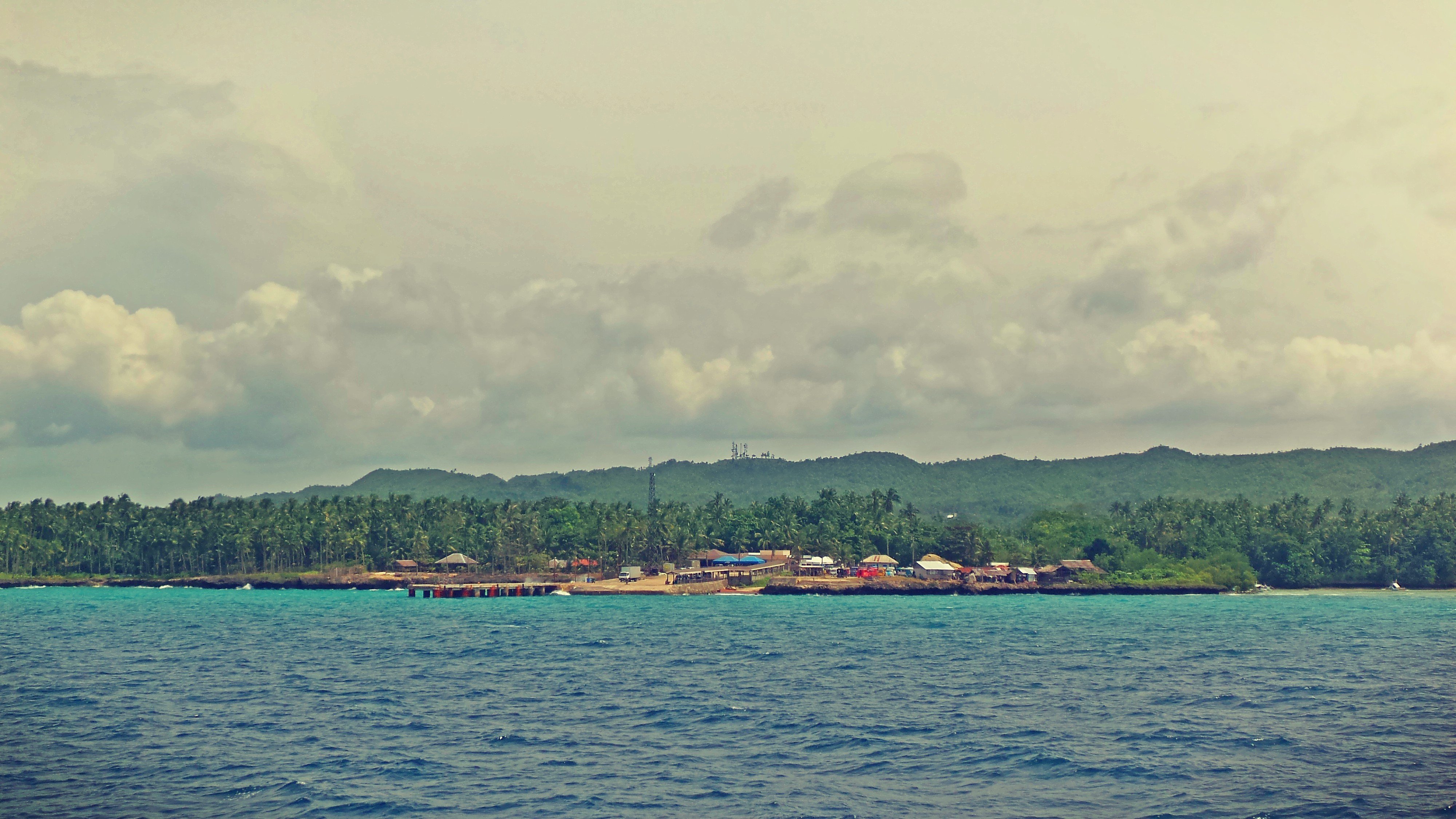 Before I go into the details of our mini-weekend vacay, why don't I share with you some interesting facts about the beautiful Camotes:
The Philippines is an archipelago of 7,107 islands and four of these make up the Camotes Islands of Northeastern Visayas.
The island got its name from the Spaniards who met some natives who were farming when they arrived. When asked for the name of the island, the farmers thought they were being asked for the name of the crops they were collecting in their basket and answered "camote".
The island is part of the Province of Cebu, and is comprised of four municipalities namely Poro, Tudela, San Francisco and Pilar.
A 1.5-kilometer causeway links San Francisco and Poro, while the Camotes Sea separates Pilar from the rest of the islands.
Farming and fishing are the main source of livelihood in the island.
Most Camotesanons (People of Camotes) speak the Cebuano language, except for those in Poro who speak Camotes Visayan or Porohanon, characterized by locals substituting the /y/ sound for a /z/ sound. Take for instance, instead of Maayong Gabie (Good Evening), Porohanons will say Maazong Gabie.
Reference: Wikipedia
So, how did we get there from mainland Cebu? Where did we stay? What places did we see? Our journey starts here:
Travelling to Camotes Island
The Danao City-Consuelo route is the most ideal since it's the closest and most affordable, and there is no airport nor an airstrip available. There are other options, though, like the Mactan-Camotes route, but travel time takes longer.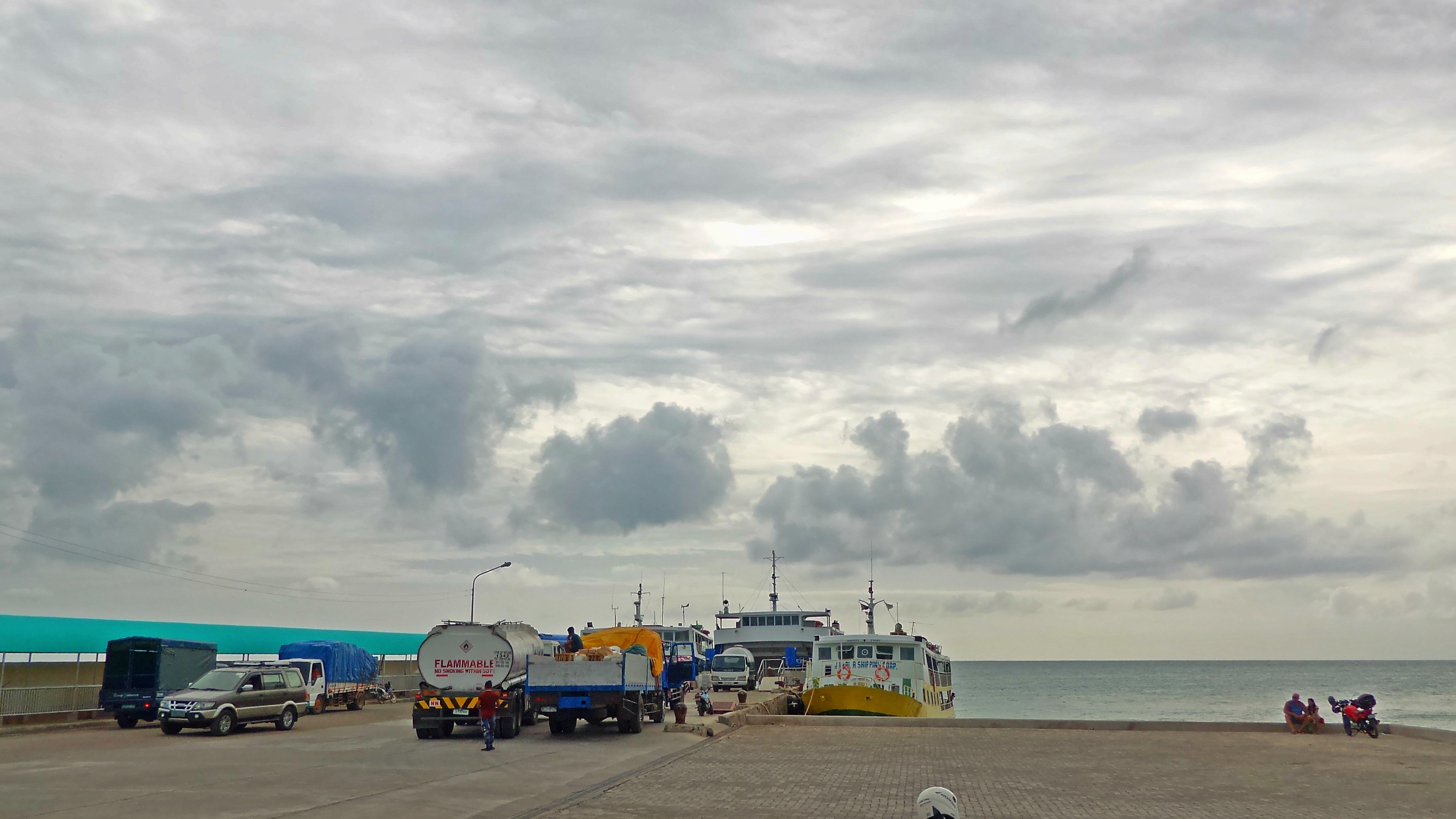 Shipping schedule starts as early as 5:30 AM and the last trip is at 5:30 PM. Tickets are sold at 200 pesos (with a 20% discount for students, PWDs and senior citizens).
Since we live somewhere in the northern part of Cebu, it is more accessible for us to take the Danao-Consuelo trail. From the Danao port, we travelled approximately two hours by ferryboat to reach the Port of Consuelo. The weather wasn't as friendly as we wanted it to be, but we arrived safe and sound.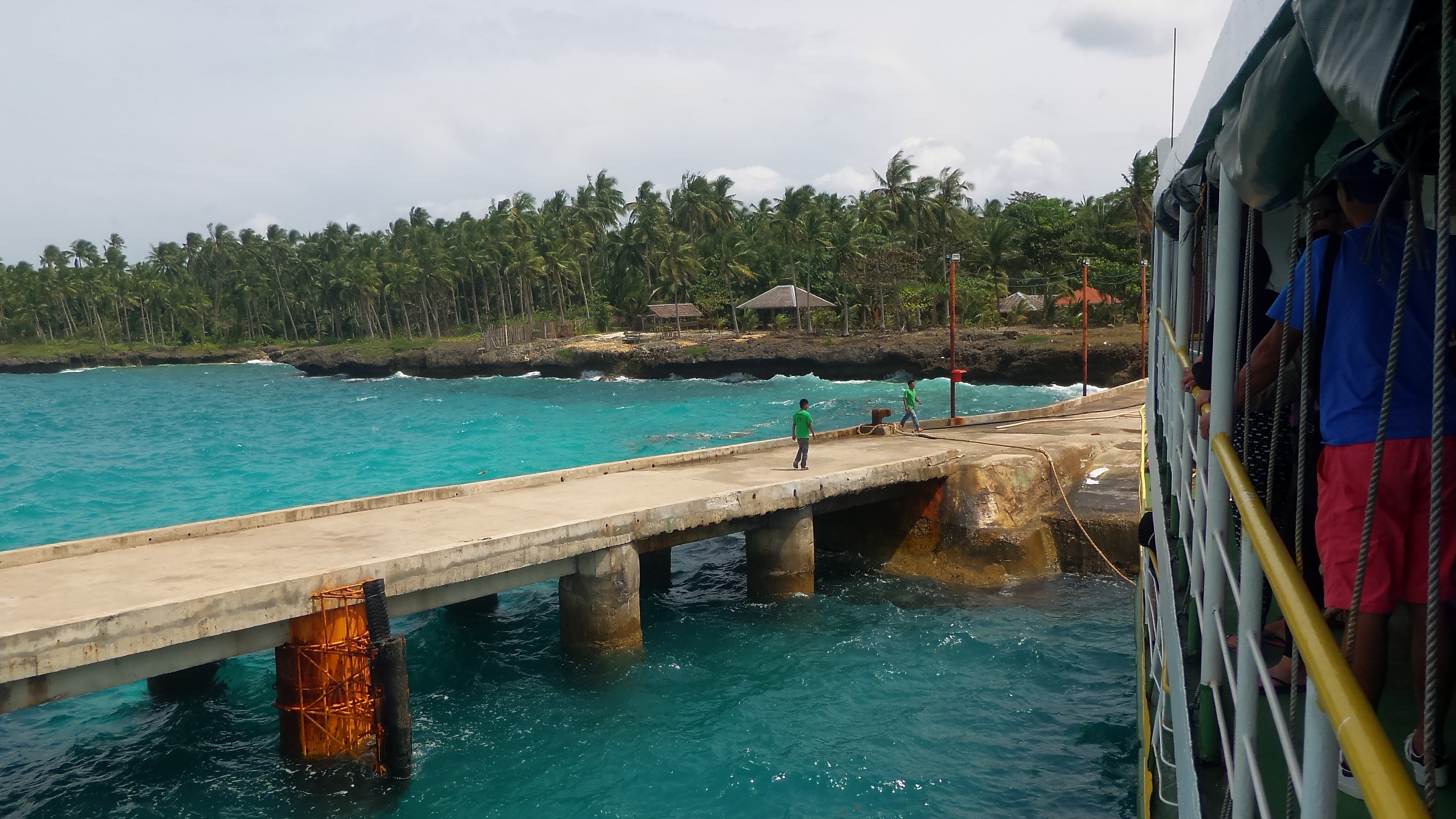 From the Consuelo Port, we took a multicab-for-hire (parked near the port) going to Santiago Bay Garden and Resort where we had made reservations beforehand. Take note: the fare is fixed at 200 pesos, which is on a per-trip basis that locals refer to as 
pakyaw
. Unfortunately, these tiny jeepneys don't charge per head. So, if you're travelling alone or in pairs, you might have to opt for the motorcycles or 
habal-habal
.
Accommodation
Out of the four major towns in the island, the most recommended in terms of accommodation, e.g. hotels or traveller's inns, is the town of San Francisco. Depending on the budget, there are a lot of nice places to choose from. We opted for the Santiago Bay Garden and Resort because of its positive reviews and child-friendly amenities. It's a mid-range resort that is close to the beach and to most of the popular attractions in town.
One thing we liked about this resort is its many photographic opportunities. There are a lot of good and interesting spots to capture, whether inside or outside the resort.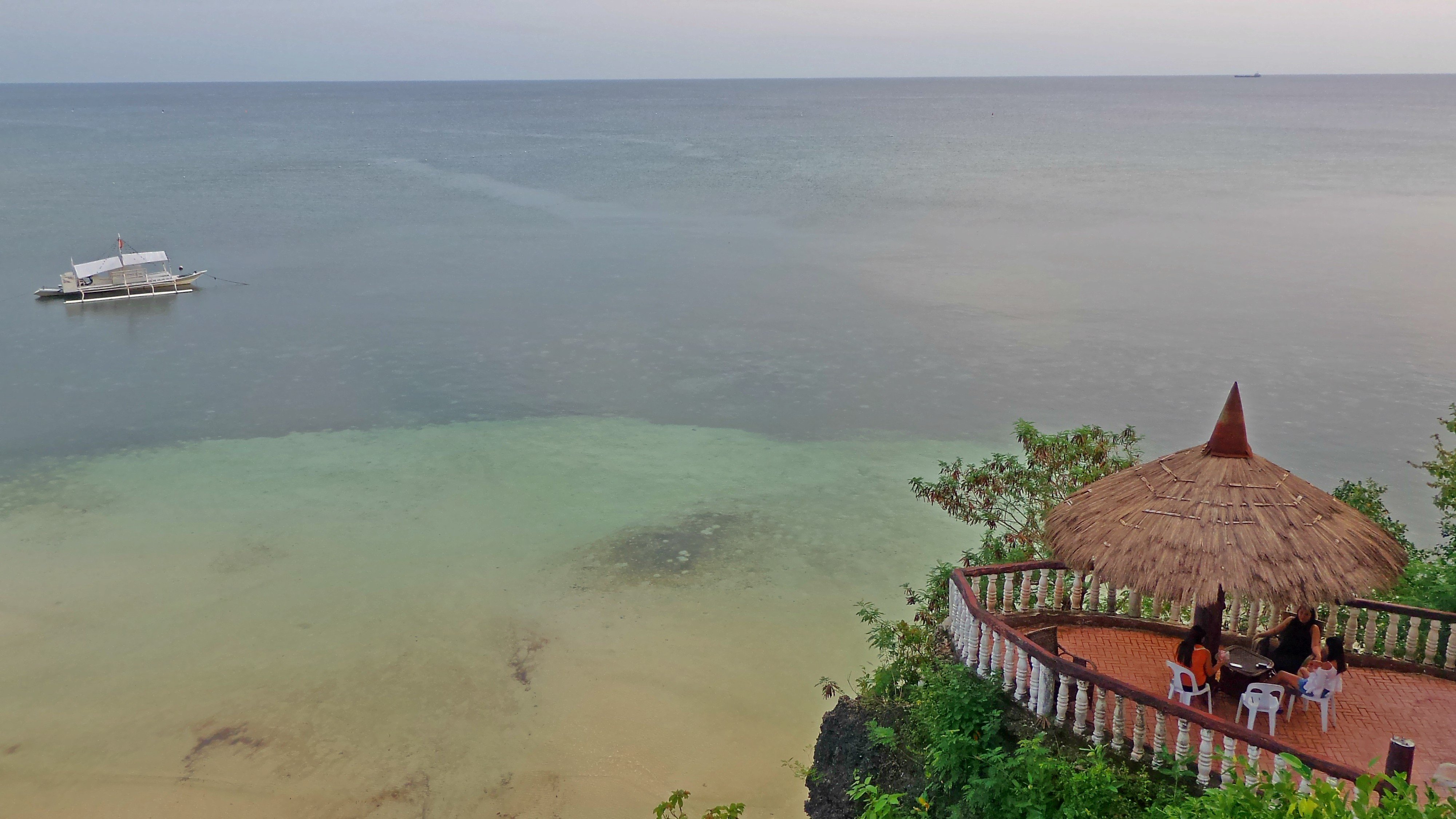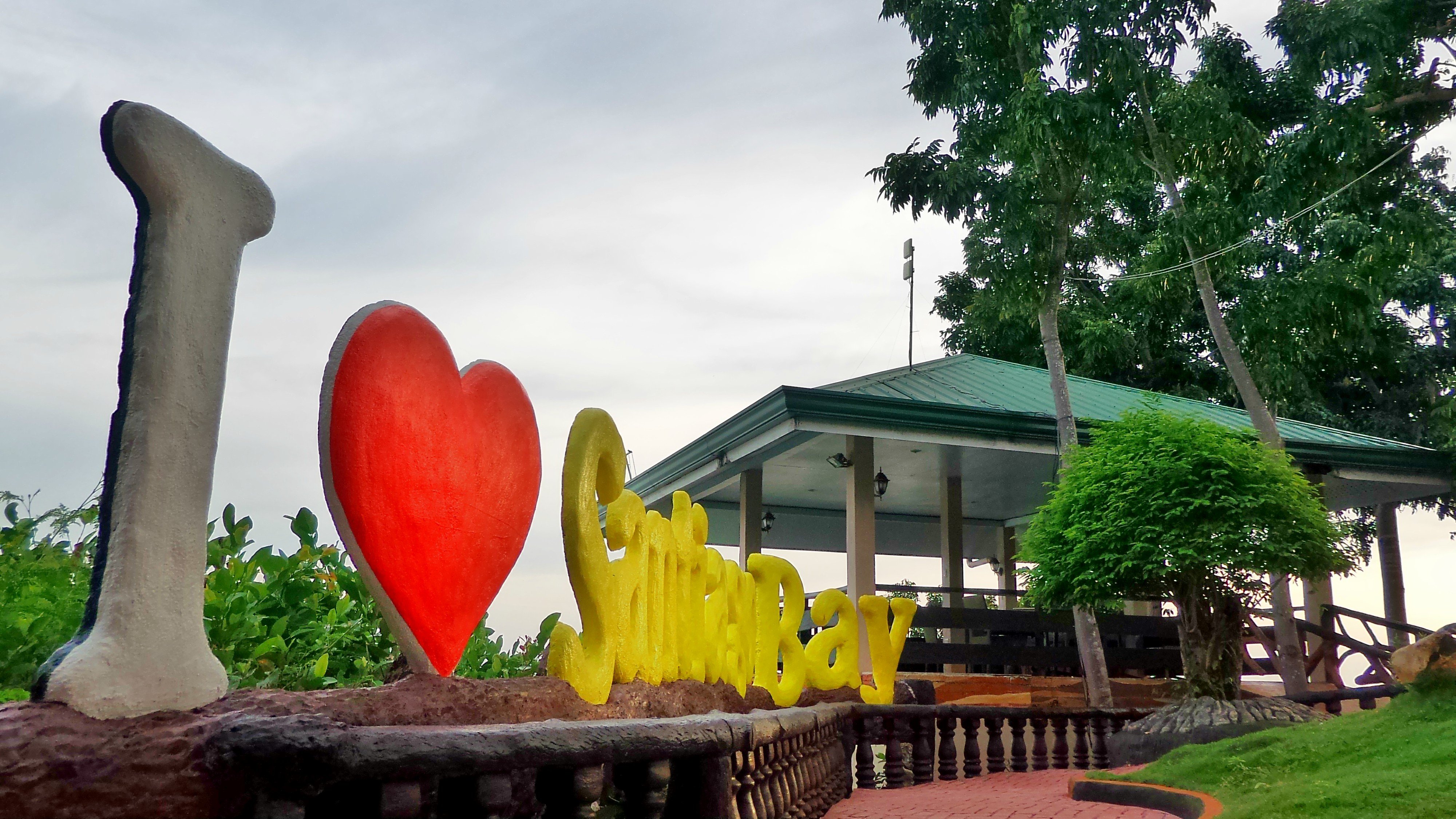 After spending hours of strolling and frolicking on the white, sandy beaches under the setting sun, we went to the sutukil (sugba-tula-kilaw)eatery nearby to eat dinner. They didn't only offer fresh seafood meal choices; it was way cheaper there, too, compared to the hotel's in-house restaurant. (Alert! Tipid tip!)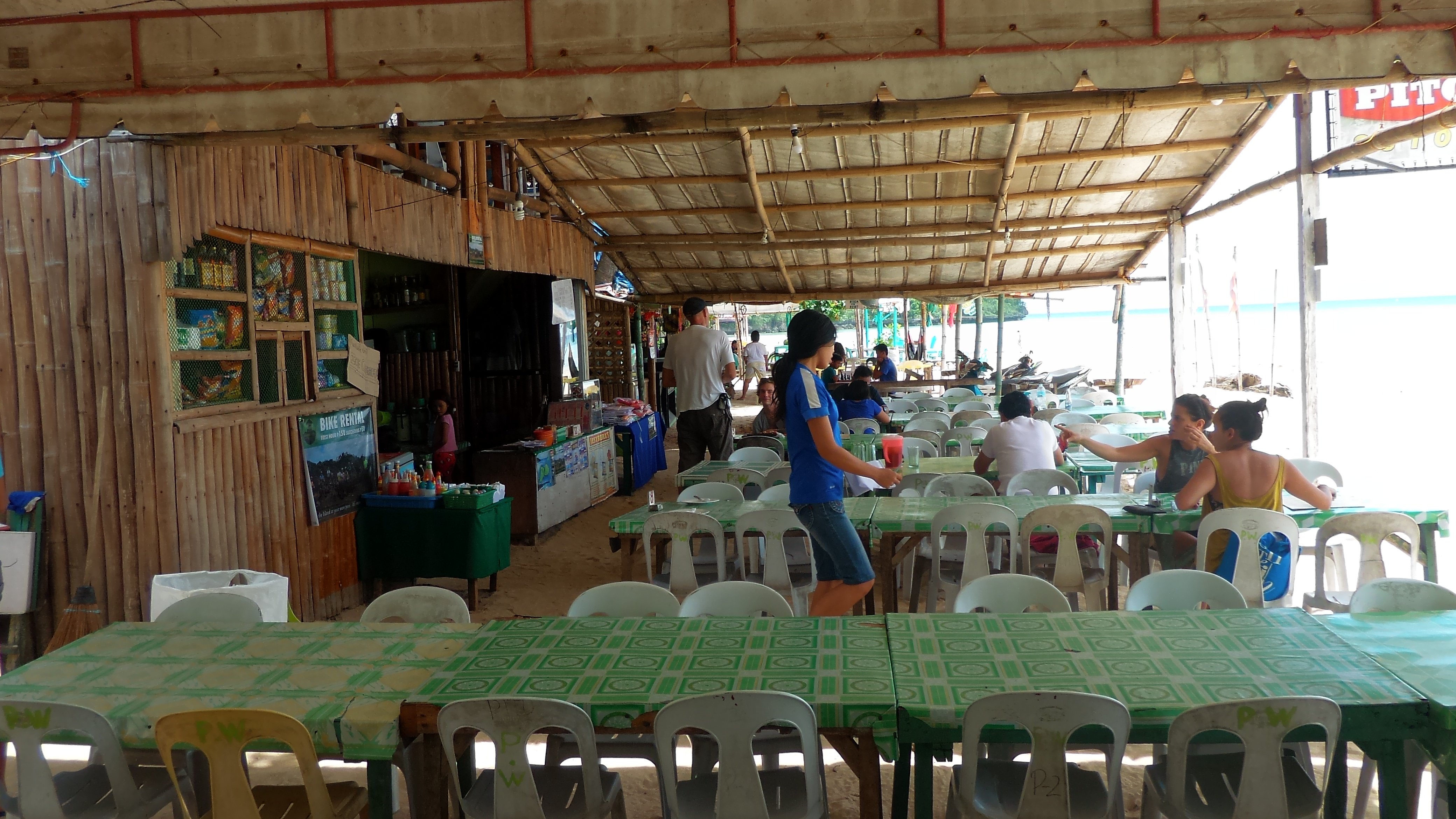 New Day, Fun Day
After a long night's sleep, we woke up early to have enough time to prepare for our roadtrip. And when I say prepare, that includes waking up the kids and getting them to dress up. You probably know how that is like at this time of day, right? Spell disaster.
With eyes barely open, we left the resort at past 5:00 AM, and made a quick stop over in the town market where we could buy some essentials, like water to drink and food to eat.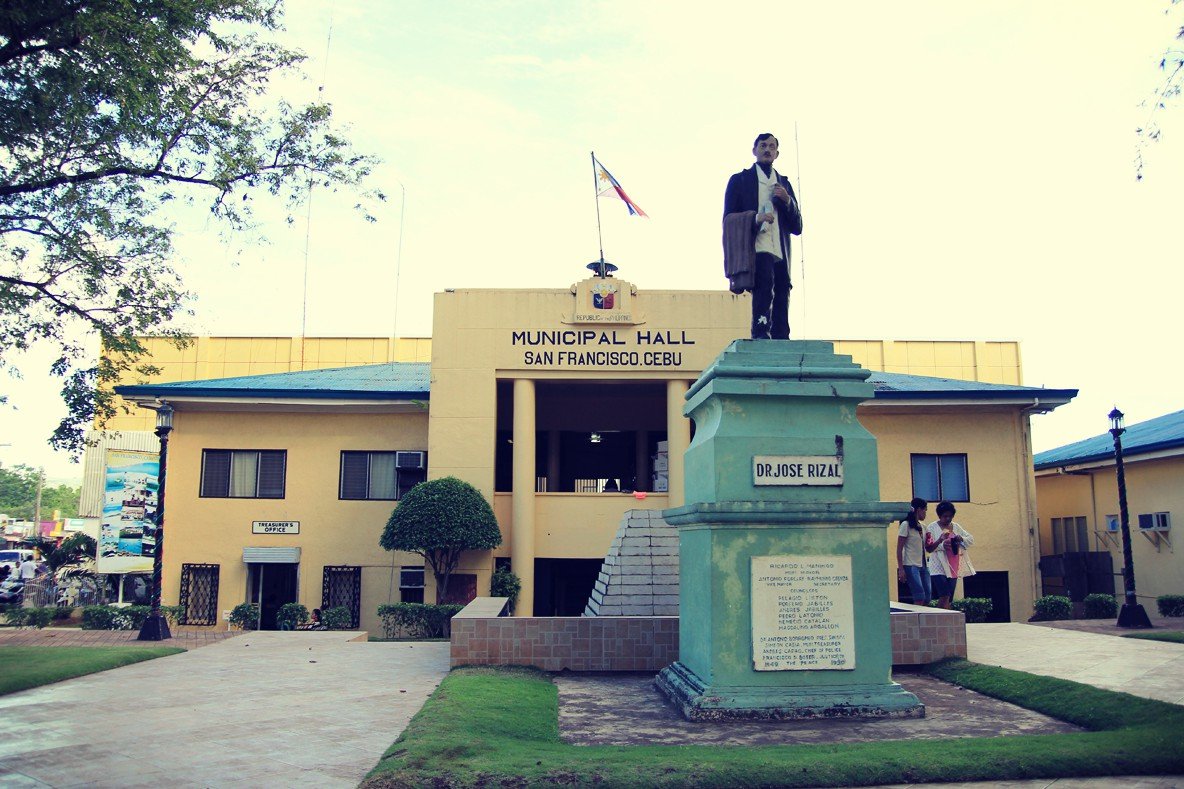 As soon as we had everything we needed, we then set out for our first destination of the day, Timubo Cave.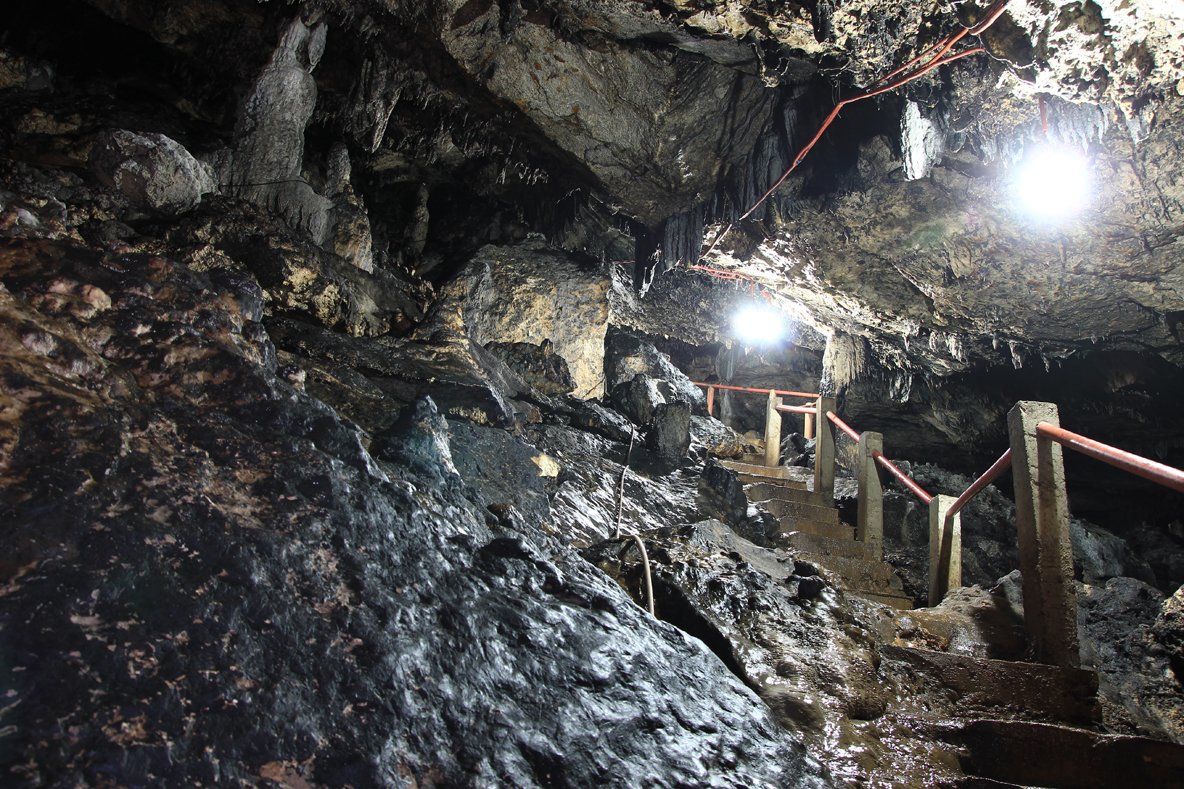 Timubo Cave, along with other caves, is among the top tourist spots in the town of San Francisco. The cave features giant stalactites and stalagmites. The good thing about it is that you don't need a guide to help you explore the entire cave system. Entry was a bit steep but was well-lit, and they made a pavement, too, for easy access.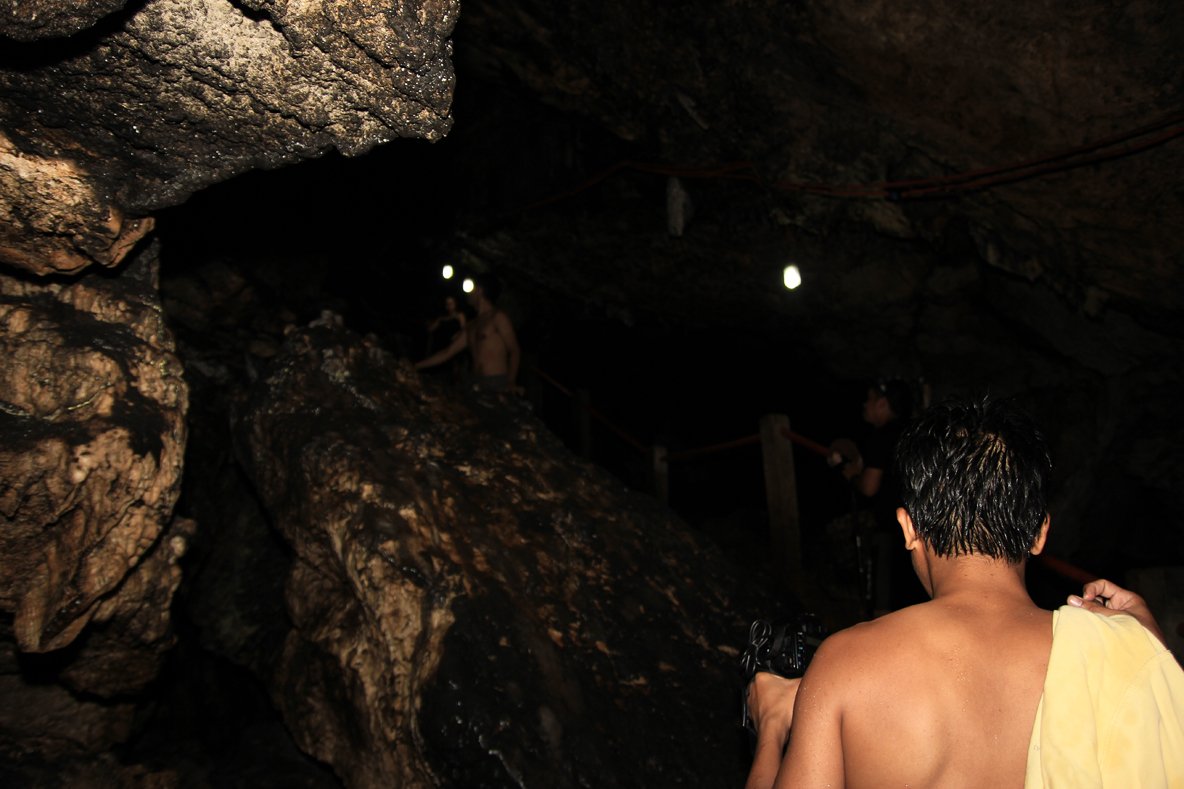 Another highlight of the Timubo Cave is its crystal-clear waters, which is about 4-feet deep.
Travel/Visiting Tips:
Bring with you a flashlight for added source of light. Also, a dry bag is necessary to keep your gadgets dry.
After a refreshing dip at the underground pool in Timubo Cave, we headed to a secluded beach in the outskirts of Esperanza called Bakhaw Beach.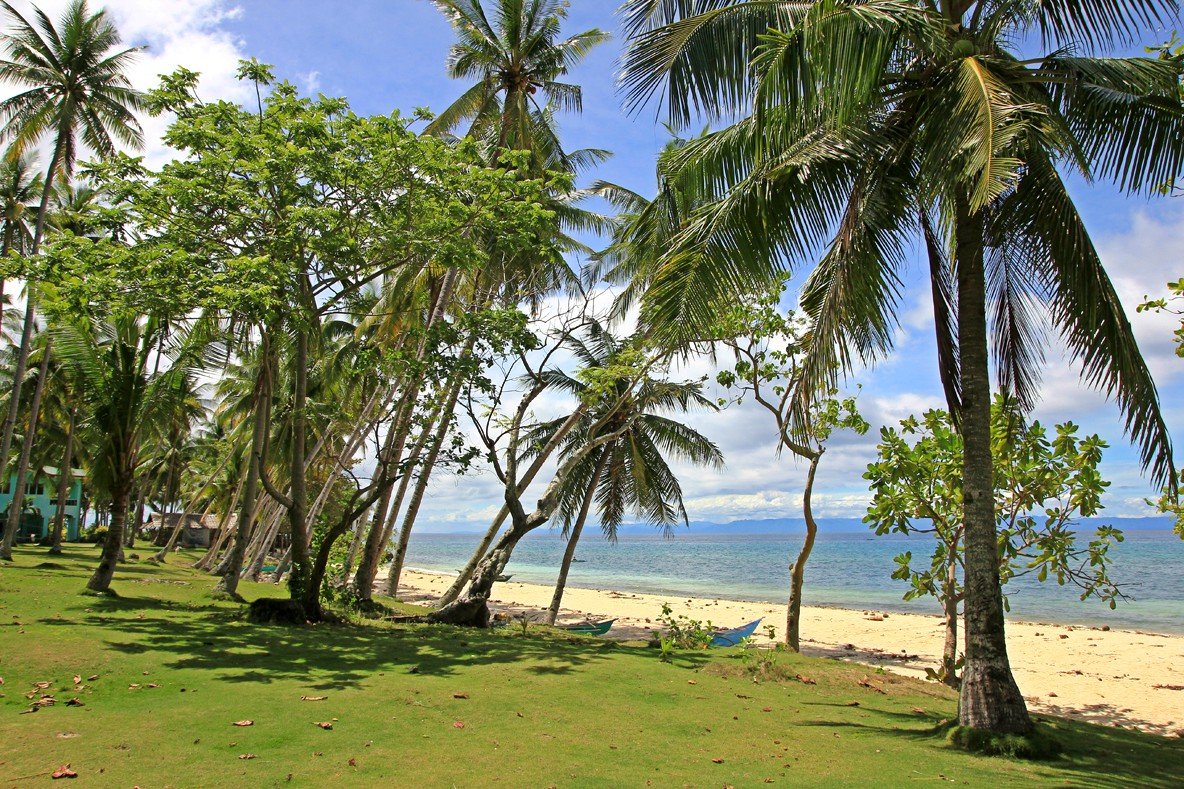 The unspoiled and under-developed Bakhaw Beach is a must-visit in Camotes. I have been to Boracay before, and I can truly say that Bakhaw's fine white sand and crystalline waters are just as impressive; the place, not as crowded and expensive.
Travel/Visiting Tips:
Don't forget to bring sunblock and stay as hydrated as you can. Always have a bottle of water handy, and make sure you have brought some food with you, since there are only a few stores nearby. You won't enjoy the scenic view in an empty stomach.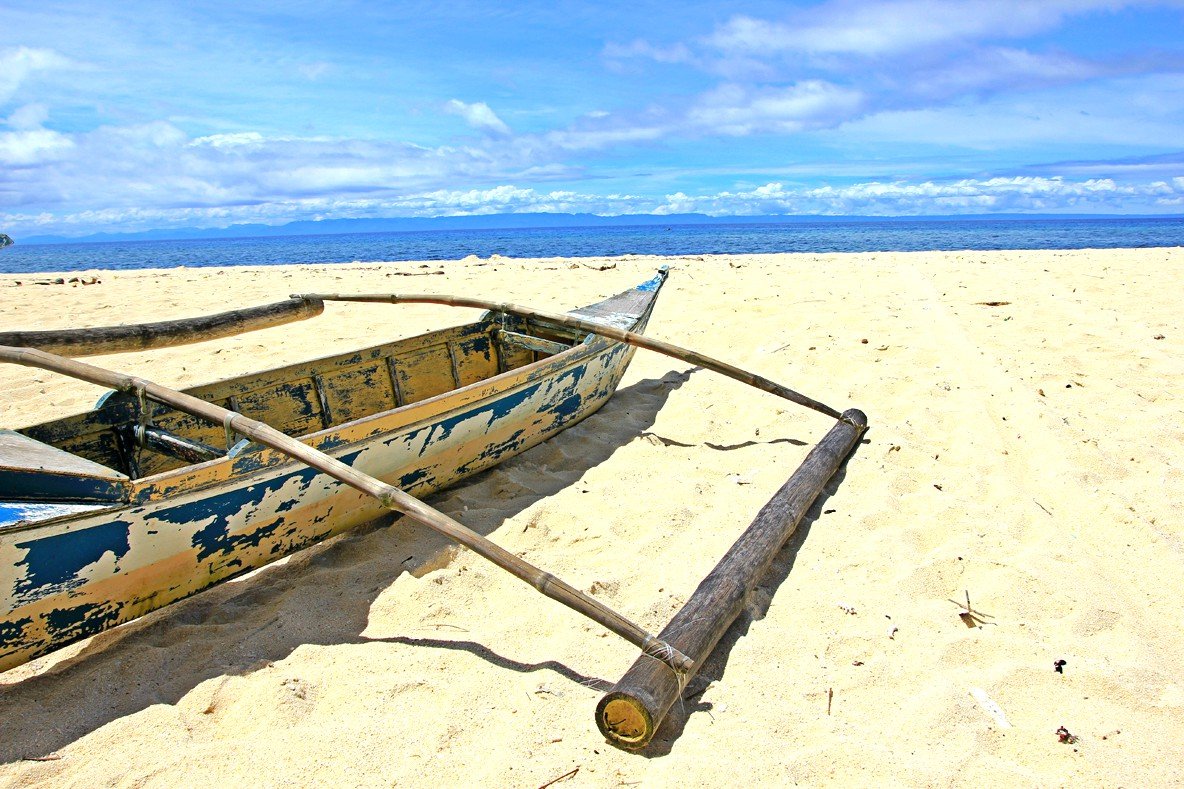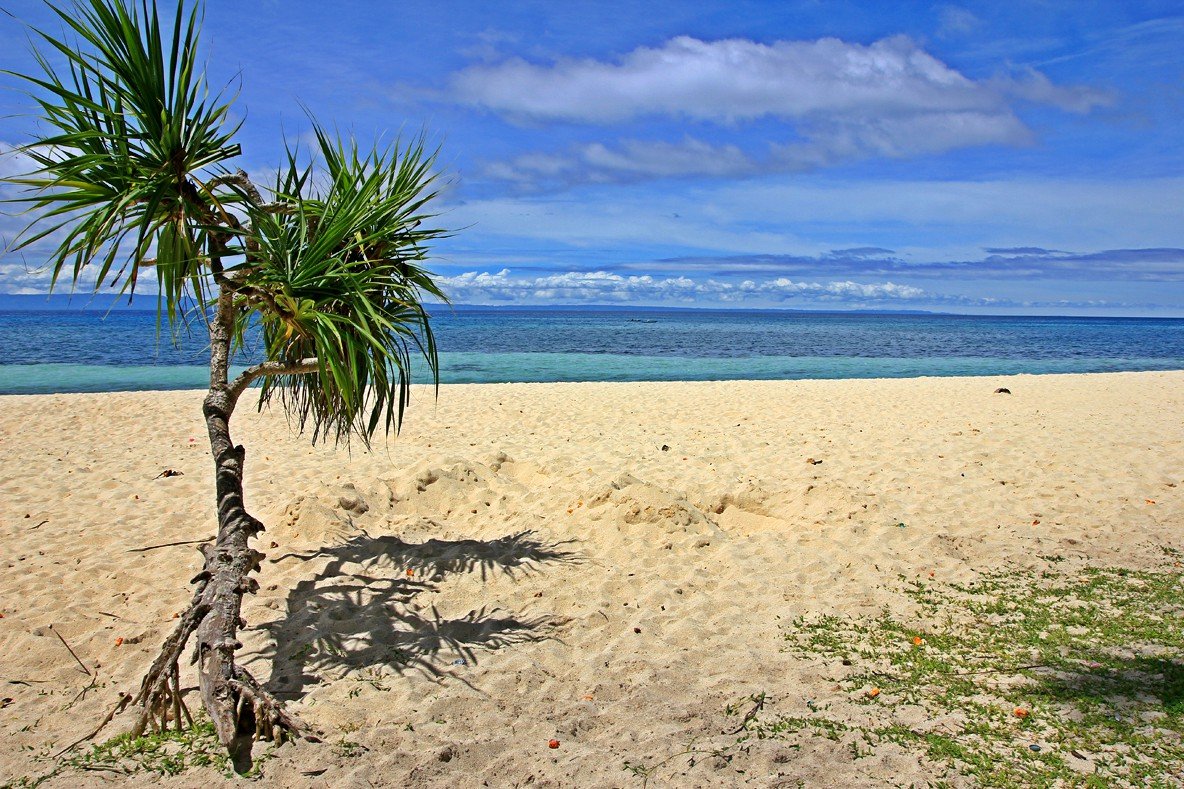 After enjoying the pristine waters of Bakhaw, our next stop was Lake Danao, one of Camotes Island's jewels.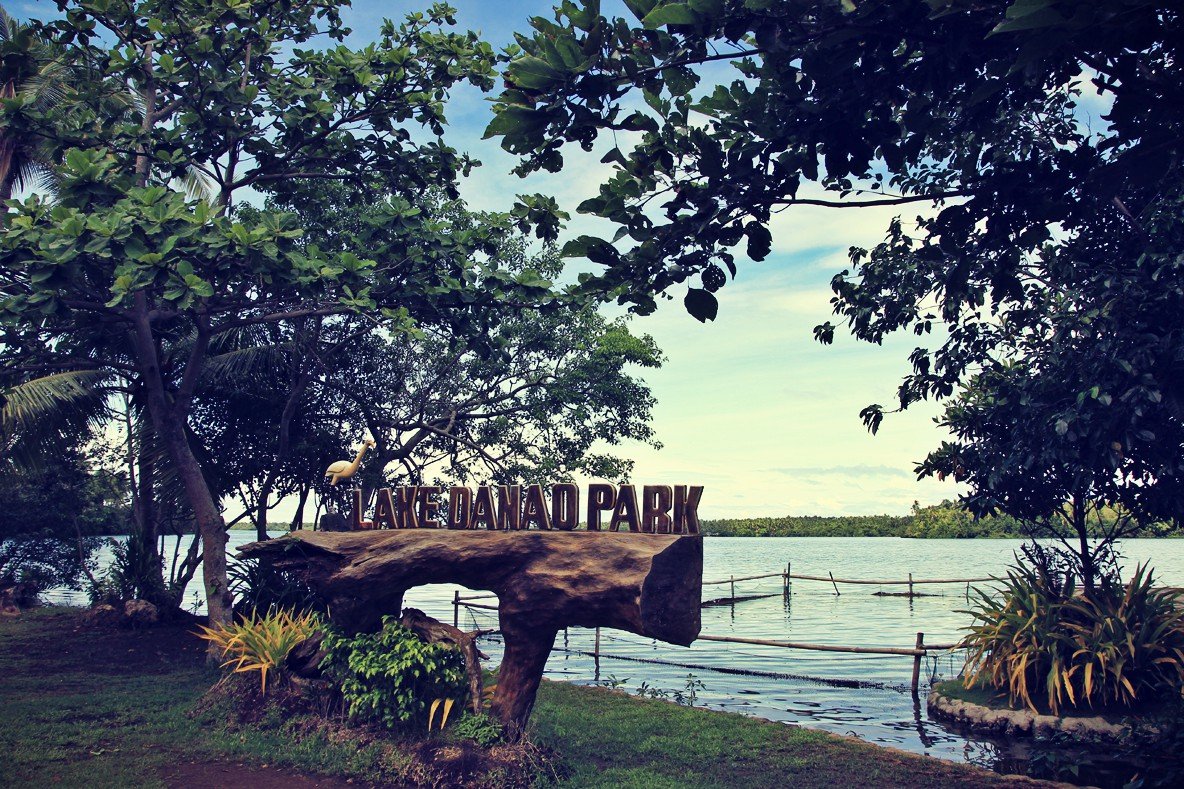 Known for its guitar-like shape, Lake Danao is a picturesque sight that you shouldn't miss. The locals have dubbed this place as "Lovers' Lake" because of the romantic view that it boasts of.
I have two words for you — serenity overload. It is a perfect backdrop for a groufie or a sumptuous lunch, which we had when we were there. I'm glad I could finally tick this off of my bucket list.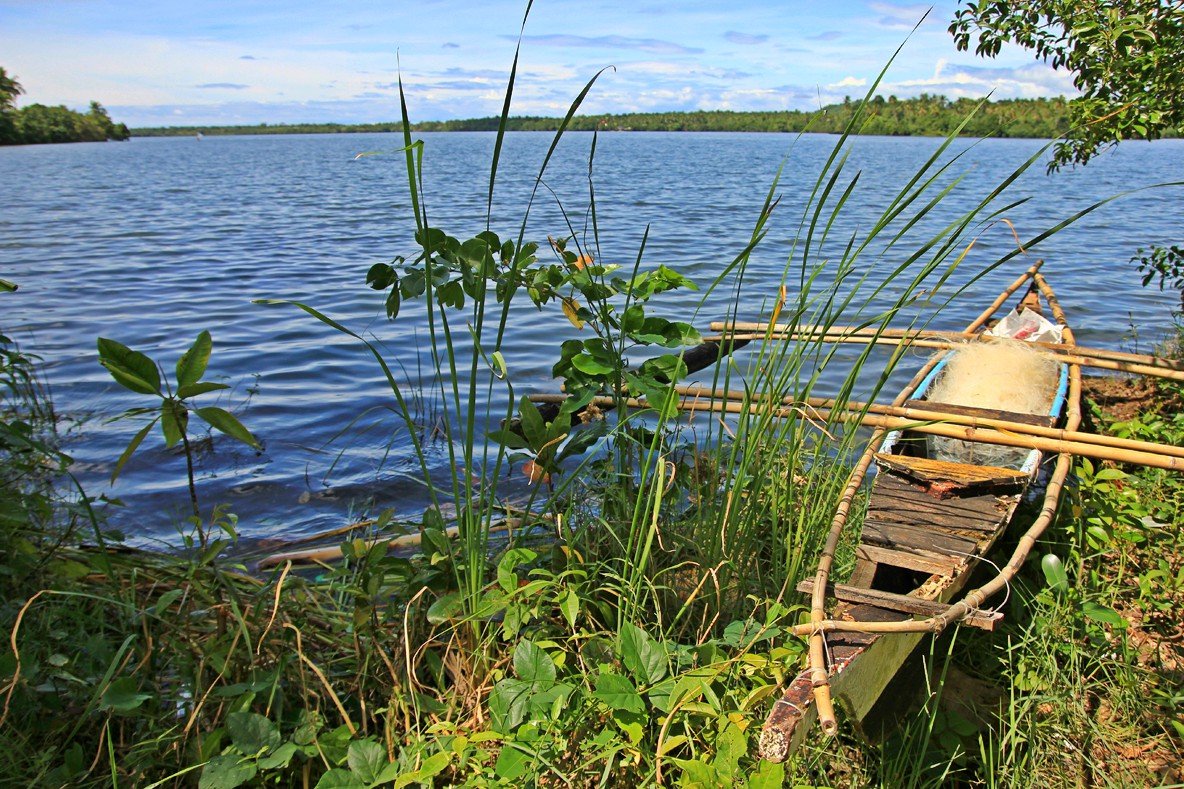 Next stop — Buho Rock in the town of Poro. Since Poro is a bit far from Lake Danao, me and the kids have managed to take a quick nap along the way. And, then, there we were.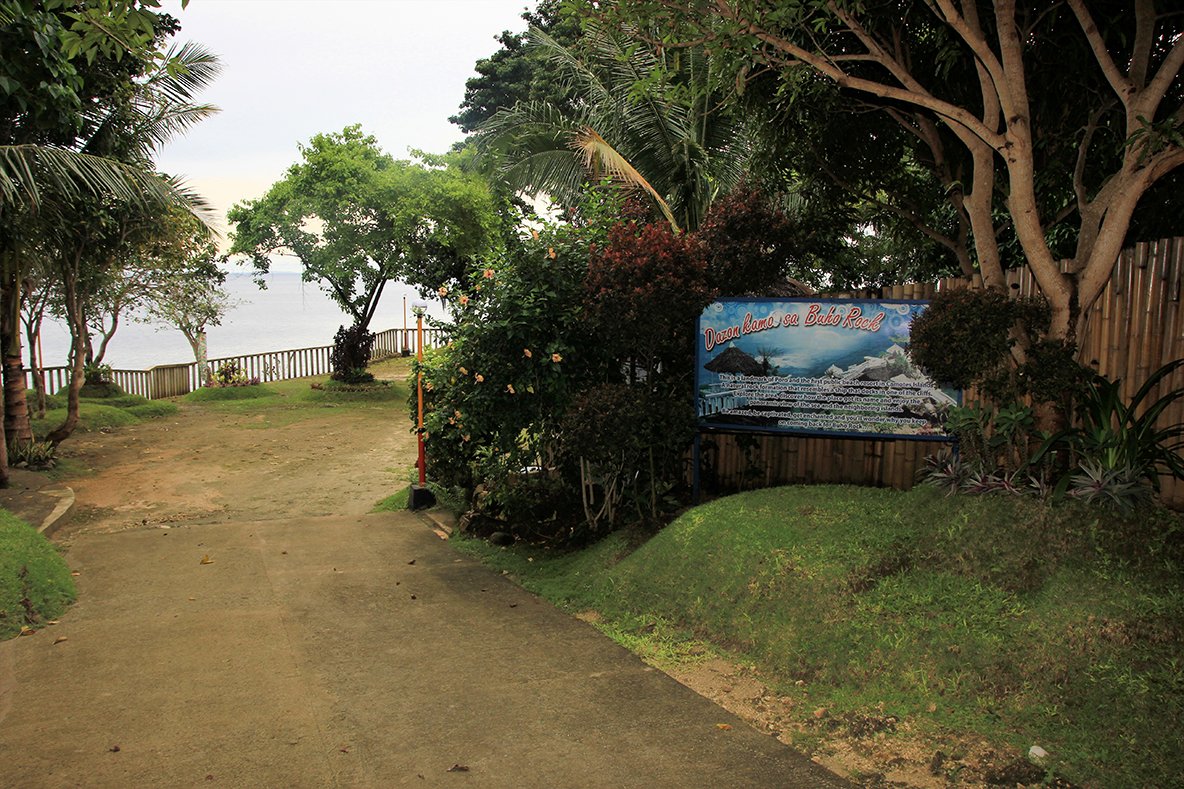 Buho Rock, a resort known for its unique coral rock formations, is a popular landmark and it is one of the most visited spots in the entire island. Buho Rock is distinguished by its unique "shipwreck" shape.
Travel/Visiting Tips:
The place is ideal for thrill-seeking adrenaline junkies. Snorkeling and cliff jumping are some of the activities that you can do here.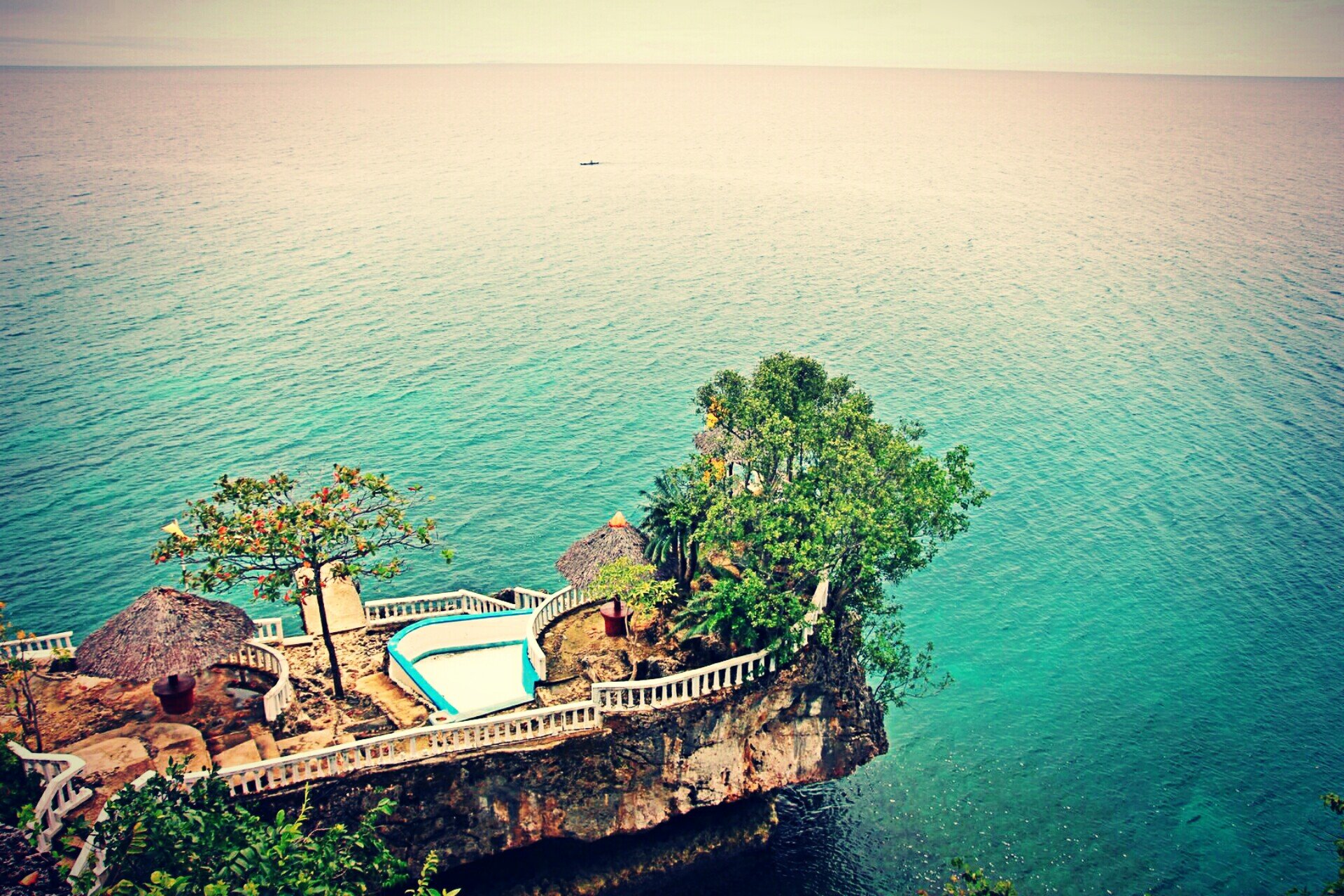 Our tour continued on to the sleepy town of Tudela. According to our tour guide, Tudela was once part of Poro town until someone in the name of Juan Pugosa asked the Governor of Cebu to make Tudela a separate town. Also, Tag-Anito was its original name because it was believed that early settlers worshipped caves, giant trees and other entities, which they called anitos.
One famous tourist spot here is the Bukilat Cave, which was our next jumpoff point. It is one of Tudela's highly-visited spots.
The cave used to be refuge to the locals during the Japanese-American war. The most exciting feature there is that one special spot where a ray of natural light tries to creep into the cave chamber. Amazing!
Travel/Visiting Tips:
Bukilat Cave is very tourist-friendly. If you happen to be there during the high tide, you can enjoy swimming in the natural pool that forms inside the cave. Nothing to worry, though, for it will only be about 4 feet deep.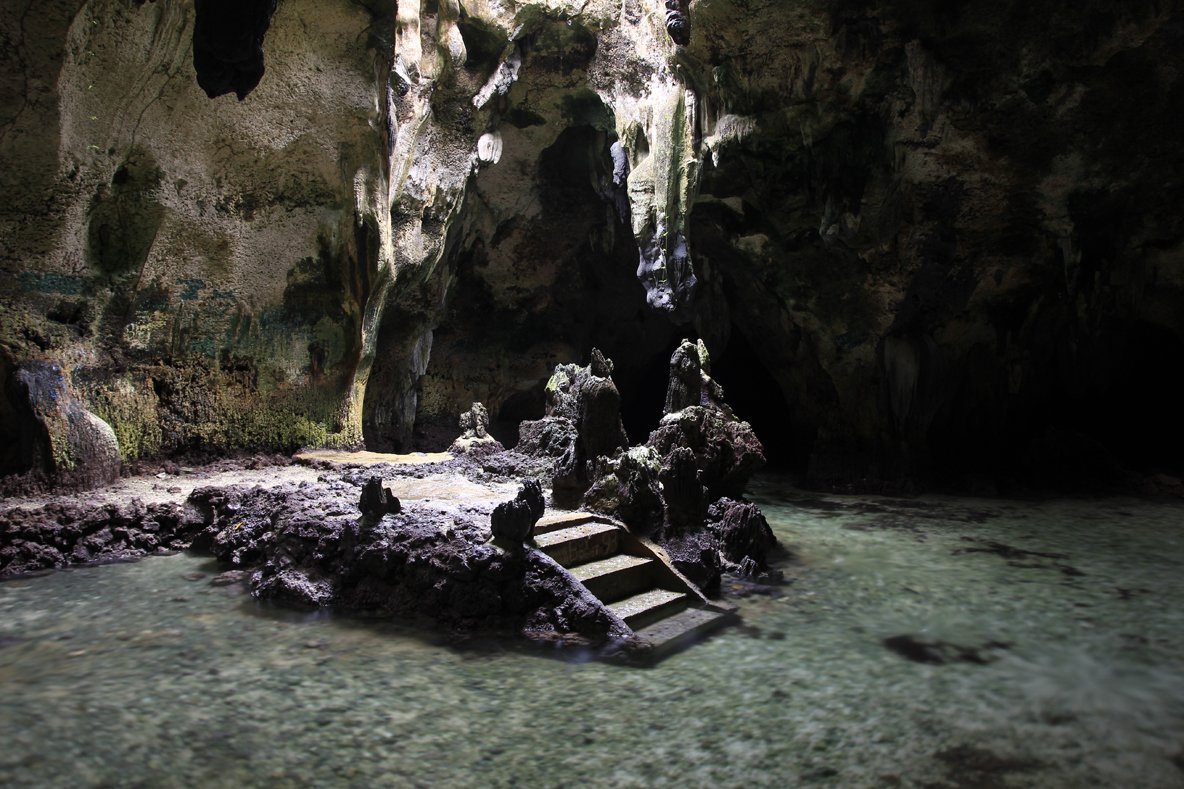 After spelunking at Bukilat Cave, we proceeded to the Town of Busay, our last stop, to visit the town's mini waterfalls.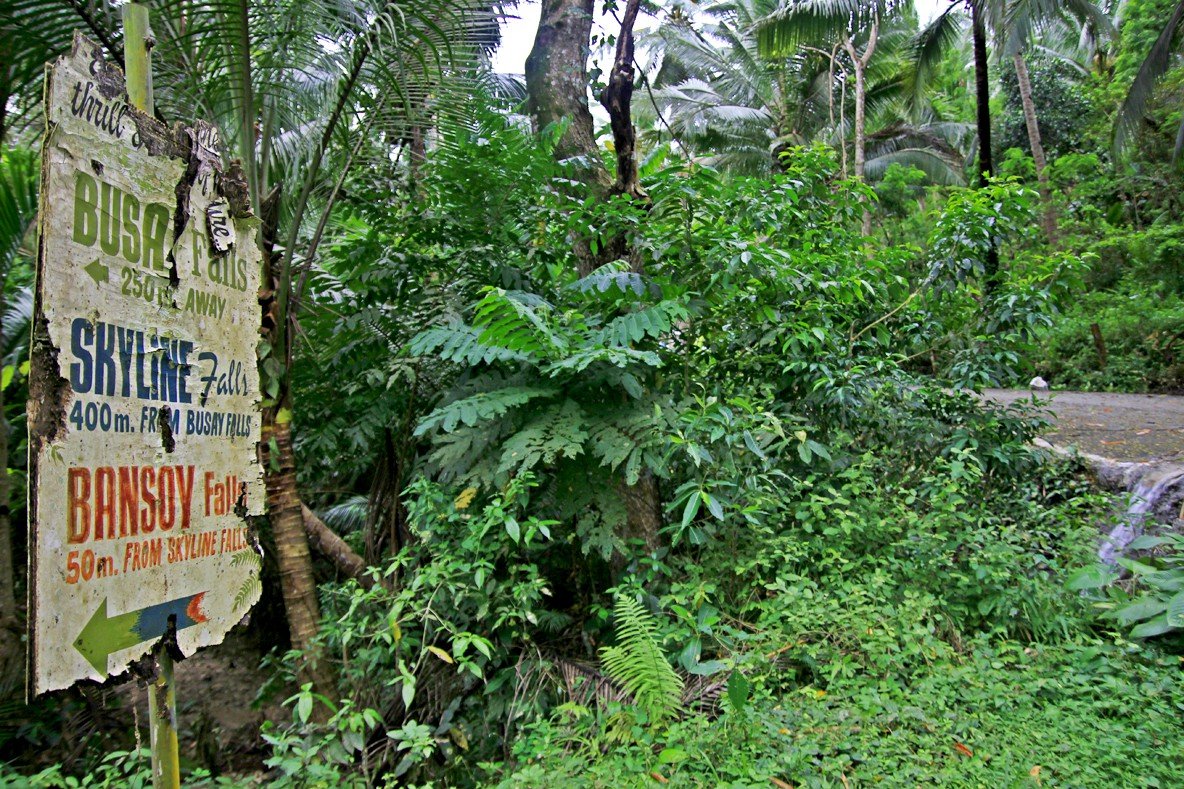 Going to Busay Falls is not easy, especially for someone like me who isn't used to hiking or trekking. But the place did not disappoint. It was very relaxing probably because all you can hear is the magical sound of the birds and the cascading waters from the waterfall.
Travel/Visiting Tips:
Since you need to trek going to the waterfalls, make sure to bring an ample amount of drinking water.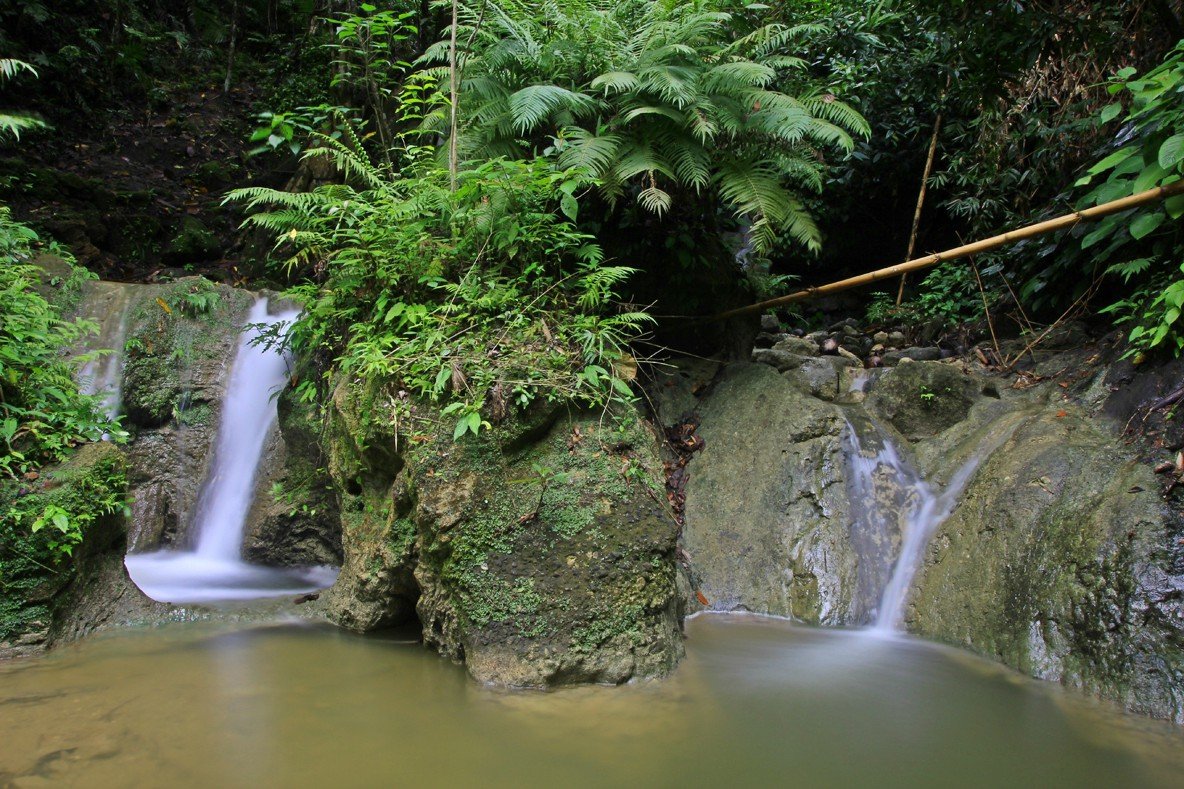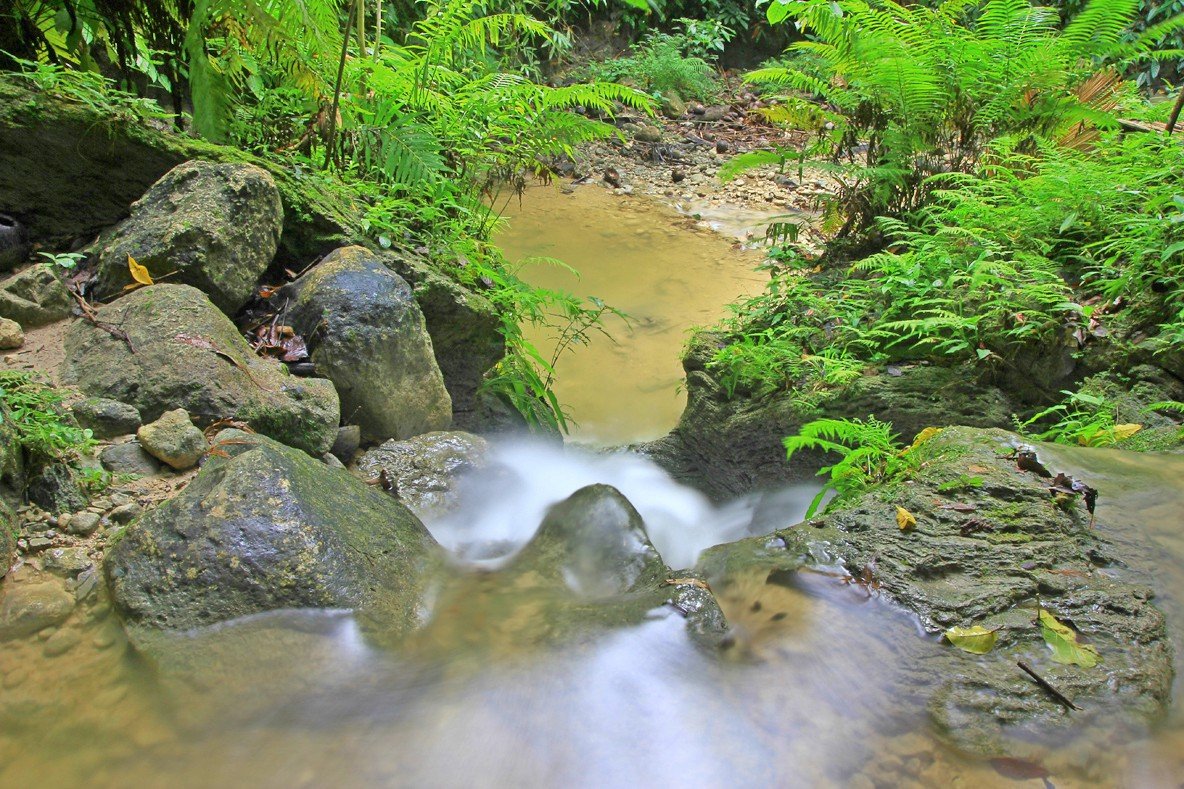 We were back at the resort ahead of schedule, so we still managed to freshen up and settle the kids down before bedtime. My husband was able to re-charge his gears, as well, while we await for dinner.
Glorious End
Witnessing the sunset at the shores of Santiago Bay was pure joy. In fact, this is one of the very few places in Cebu where you can see the sun bid farewell to Mother Earth in all its glory.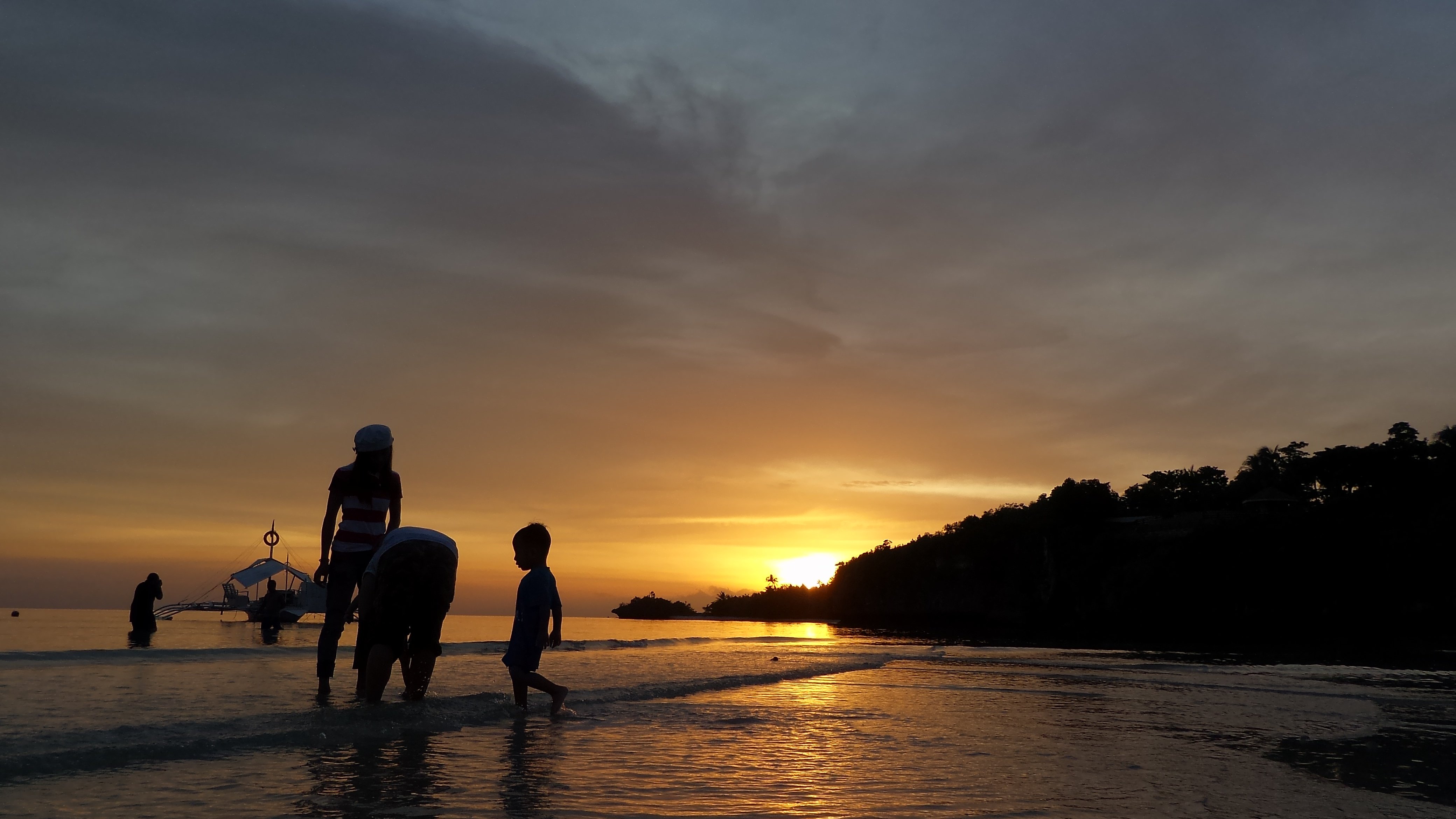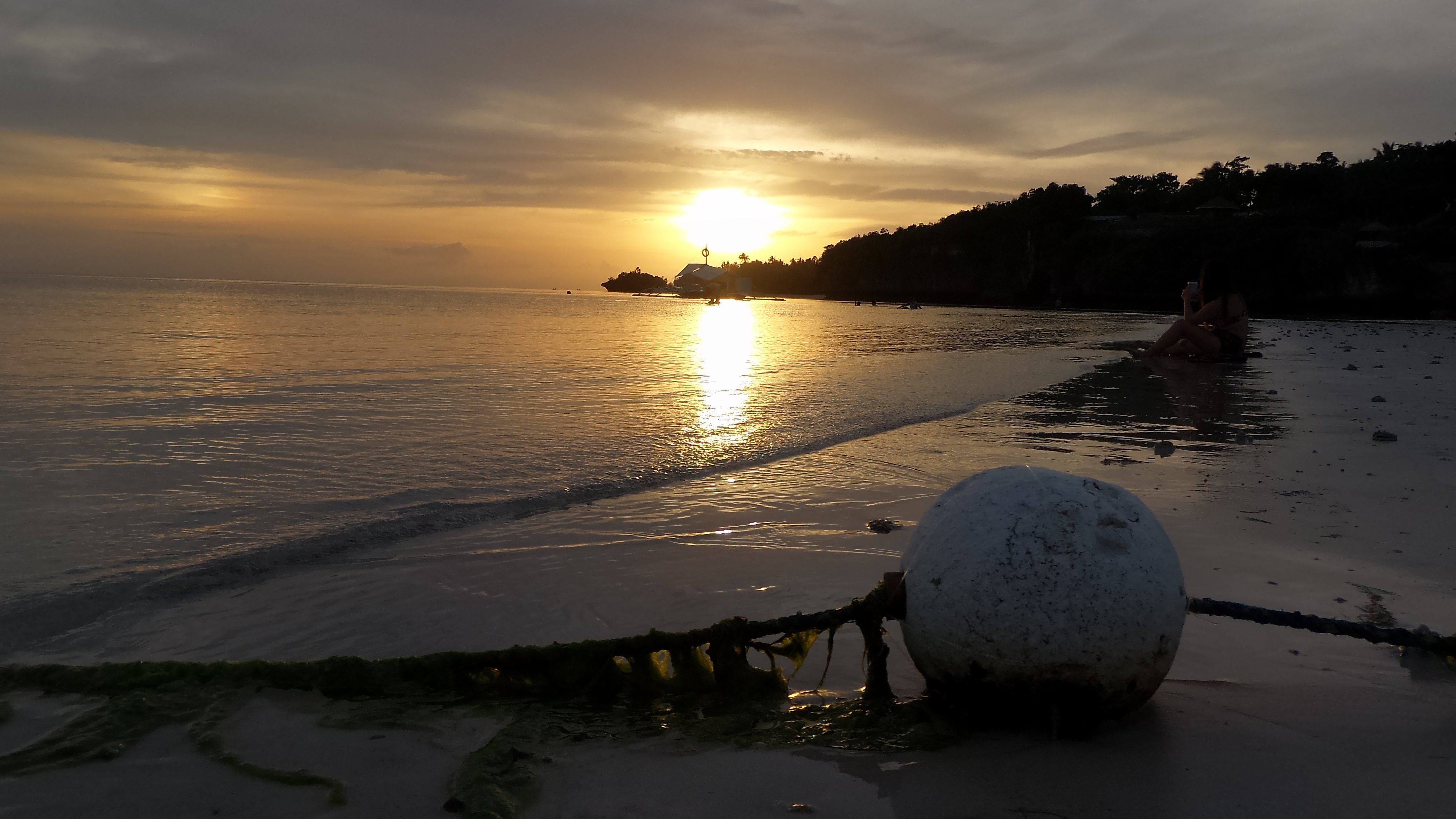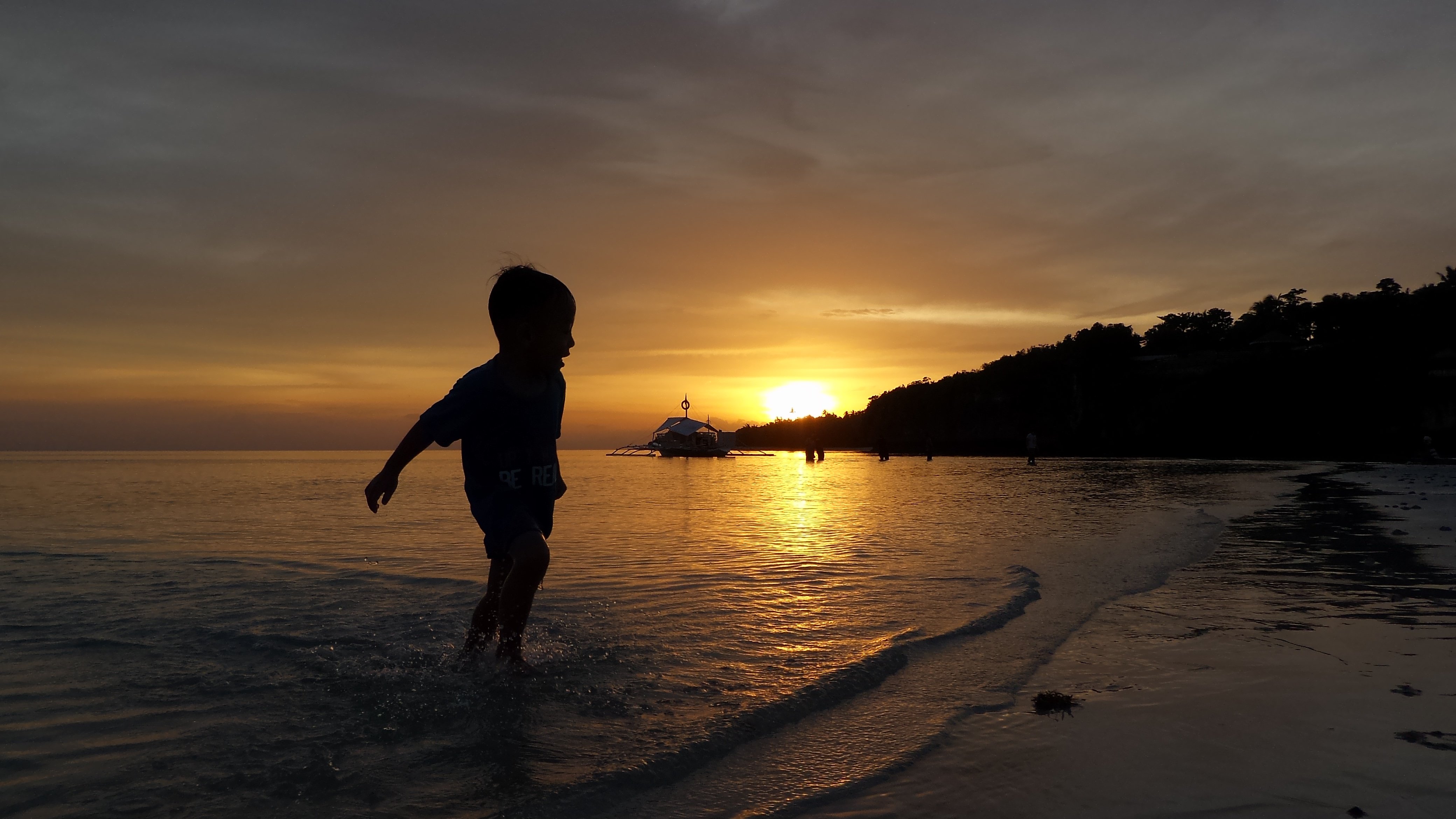 As we continue to be mesmerized by the setting of the sun, we had our last supper (no pun intended) on the island, then commenced the long but eventful day and called it a night.
That was, by far, the most adrenaline-pumping, heart-thumping out-of-town adventure I have ever had. Glad to have experienced it along with my family. I must say, that was one Valentine date never to forget. Can't wait for the next!
Hey! Have you been to Camotes Island? How was your experience? Care to share?