A Dose of Photography: On Elephant Shoulders
During the past few weeks, I have been planning to do a quick photography walk at the Cebu Business Park but to no avail. Work has taken its toll on me that I needed to go on overtime to finish every pending task. I know this happens to many of us and it kinda sucks. That's a no-brainer for us, slaves of the corporate world.
So much for my vibrant corporate affairs.
For the benefit of some who isn't from around here, Cebu Business Park is right where the Ayala Mall is located and is the best location to witness the beauty of uptown Cebu's cityscape with skyscrapers as your subject. If you're fond of taking photos of architecture, this is the best place to start.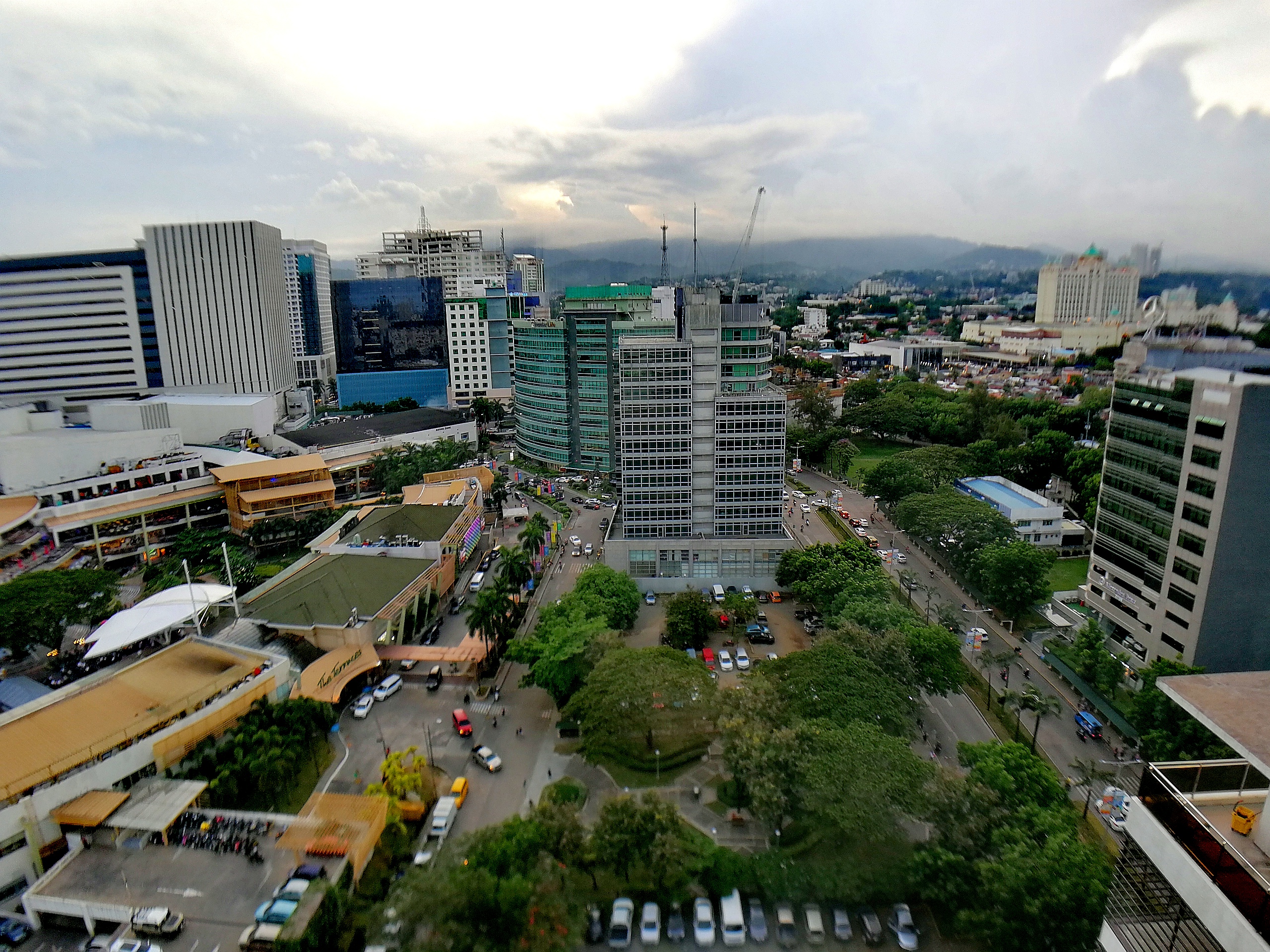 Last Friday, I finally got the chance of a lifetime when I had to meet a client there where I have managed to squeeze in the much-awaited photo session. The meeting venue was at the Sky Lounge by Blue Elephant in Apple One building. This building is famous to photography enthusiasts since it offers a good view of the business district. I've been here several times before but never during dark hours.
I always had my octopus tripod left at my locker in the office, so I decided to bring it with me to the meeting. Since traffic is pretty alarming here, it is but inevitable to go ahead of time. Punctuality is the virtue of the bored, as they say, but being in a place overlooking such great view will never result to boredom.
Armed with only a smartphone, I roamed around and took several shots.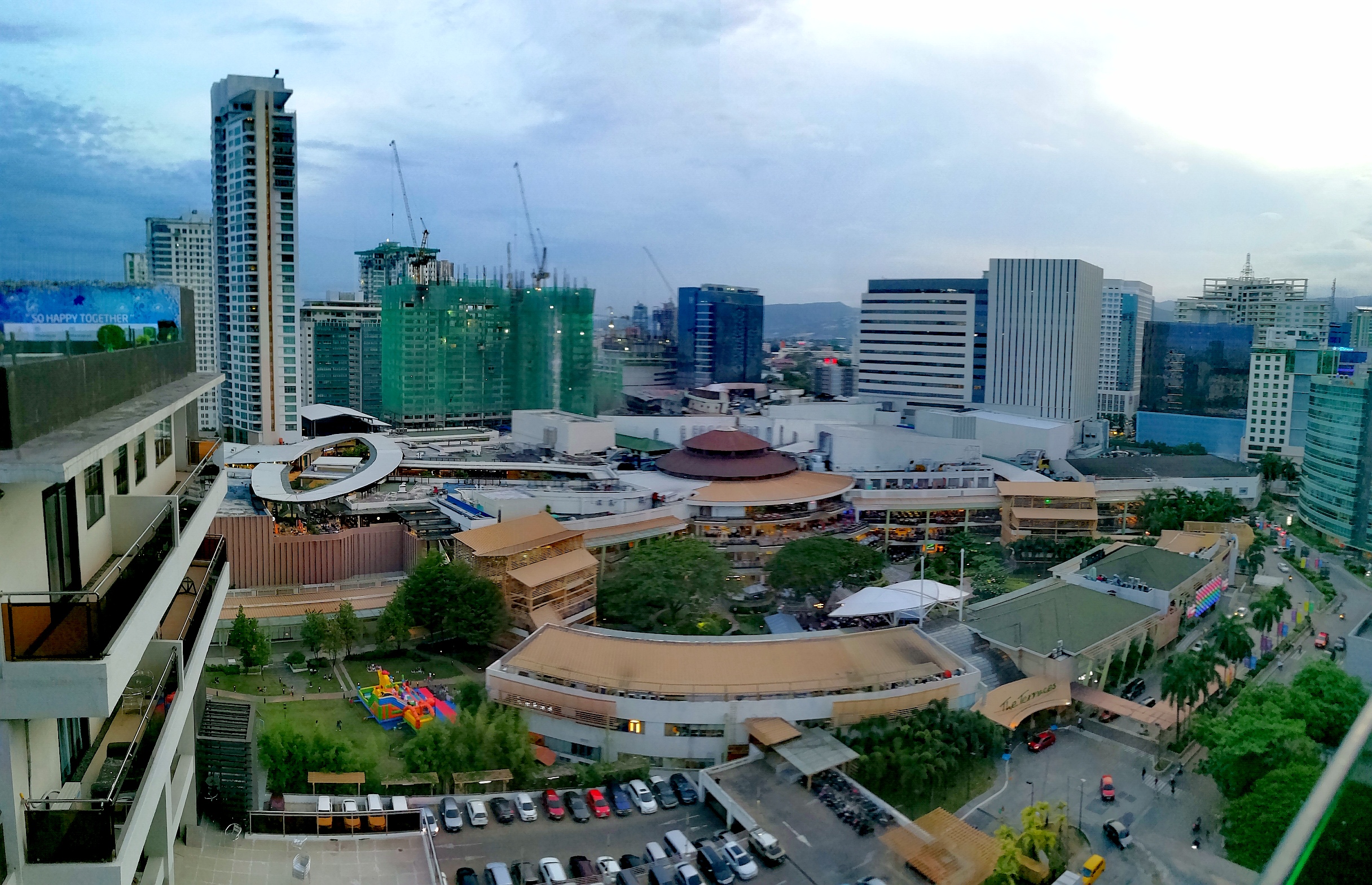 It was gloomy that afternoon, so bright orange sunset snaps had to be set aside for the moment. Instead, I waited for twilight to capture the blue hour and light trails of vehicles stuck in traffic.
Here are some that I took. Those in the left are night shots, while on the right are with light trails. I only had so little time in my hands that I had to maximize and take advantage of what was readily available given the circumstance.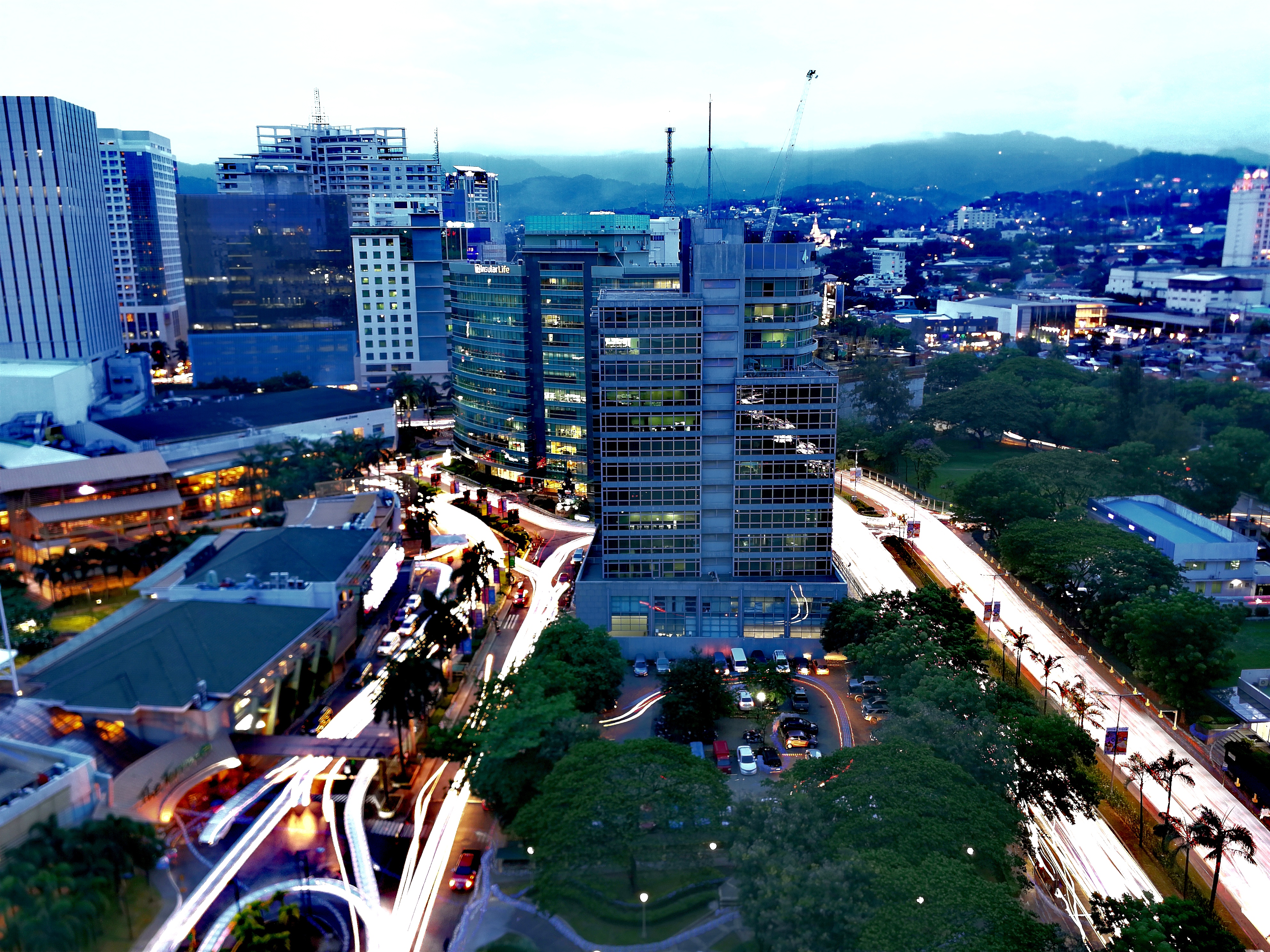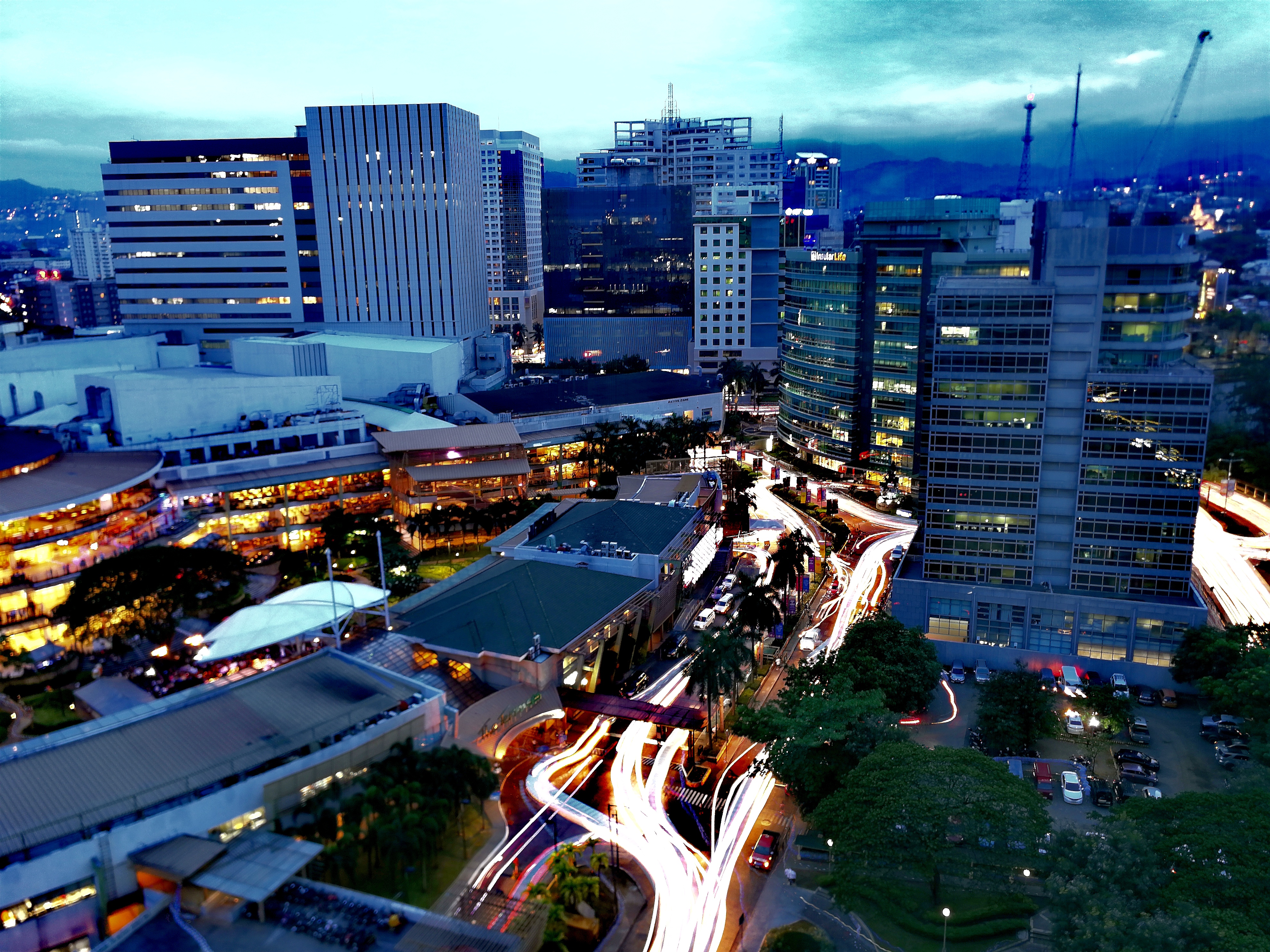 Glad I made some decent shots in spite of just using an octopus mini tripod and a smartphone*.
Long exposure photography is deeply rewarding. Time is of the essence throughout the process and this encourages you to really look at your surroundings. It is quite a step away from the machine gun approach in photography.
In this hectic world we live in, it is always a pleasure to slow things down a bit and really look and see what is right before our very eyes.
* Note: These photos are all taken with a Huawei P10 smartphone.